When it comes to commercial fencing, chain link is perhaps the most popular option – not just here in Houston, Texas, but all across the country!
A cost-effective, secure, and completely customizable fencing solution, there are a lot of advantages that chain link fence brings to the table. Perfect for adding extra security and protection, we've been helping businesses and commercial property owners install chain link fence for more than 40+ years.
Below we highlight (almost) all of the major advantages that commercial chain link fencing bring to the table.
We run through why so many property owners choose chain link fencing for their commercial applications, shining a light on the reasons you might want to have this kind of fence installed, too.
To learn more about the fencing options we offer, or to get a 100% free quote (with no strings attached), contact us today for more details!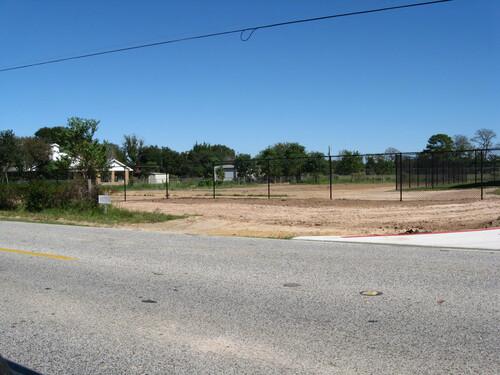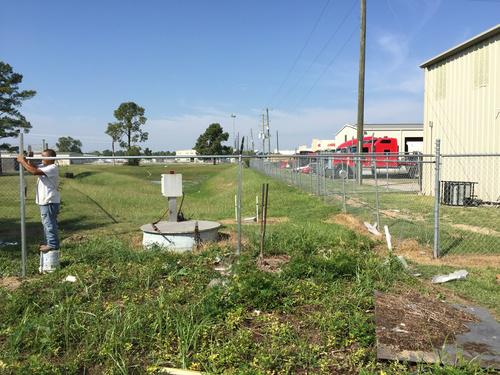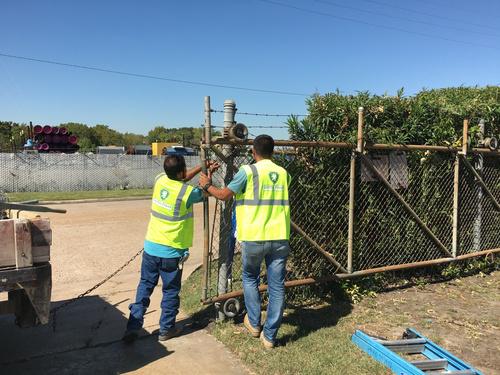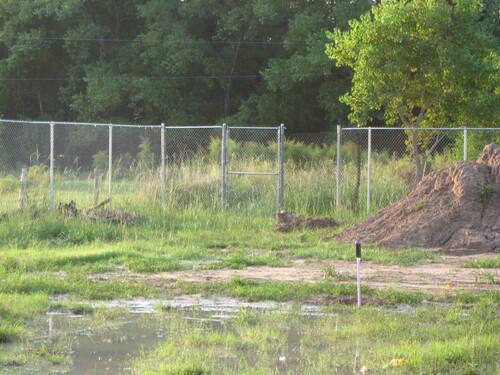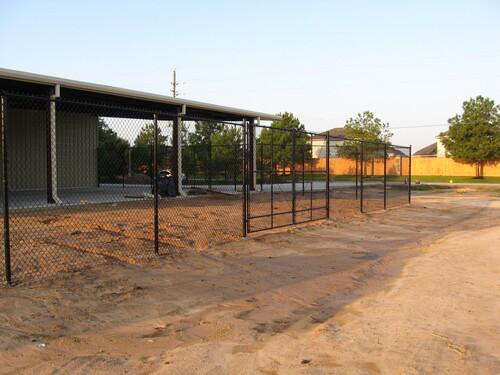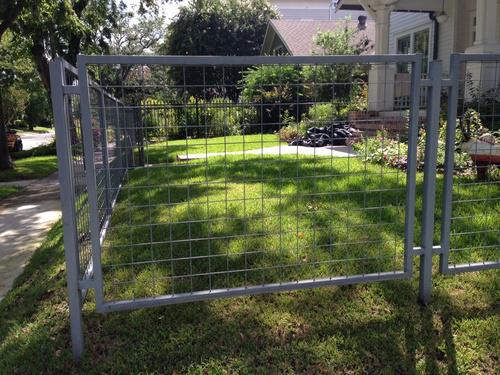 Highlighting the Benefits of Commercial Chain Link Fencing
It's impossible to argue against the popularity of chain link fencing today.
Practical, inexpensive, strong, and durable there's a lot to like about this fencing material. Let's run through some of the biggest benefits commercial property owners highlight when choosing this kind of fencing!
Low Upfront Costs
Chain link fence is famously inexpensive – not just the material itself, but also the labor required to install this kind of fencing as well.
Made out of a variety of different metal materials (with some plastic chain link options available now as well), chain link compares very favorably pricewise to wooden fence materials, vinyl, and especially brick and stone.
If you need a secure perimeter and do not want to spend a mountain of money on new commercial fencing, chain link is the way to go!
On top of that, the actual installation process for chain link fence can go by very quickly – particularly when you have experts like ours at Griffin Fence handling the heavy lifting for you.
For more than 40 years we've been helping commercial property owners install chain link all around their properties. Thanks to this experience we are able to move very quickly without compromising the safety, security, or long-term durability of these fencing solutions.
Transparent Security
Another big reason that commercial property owners love chain link fence is because it offers safety and security without obstructing views of commercial properties.
This does a couple of things:
For starters, it allows commercial property owners and employees to have a full "lay of the land" – not just within the fence itself, but beyond the fenced perimeter as well. This is hugely advantageous compared to fences that are more closed off and obstructed.
Secondly, though, it helps commercial spaces to feel more open and larger than they might have felt with solid fences.
This is particularly important in commercial areas where there's not a lot of room to roam, so to speak. Having chain link instead of a solid fence opens up outdoor spaces while still providing that buffer and that security that commercial properties often need.
Next to No Maintenance Required
When it has been properly installed there's almost no need whatsoever for chain link fence maintenance.
The woven design of chain link fence helps to allow wind and water to pass right through. The galvanized or aluminum coatings (and modern synthetics, too) provide extra protection against everything that the elements bring to bear on these fences.
Every now and again commercial property owners may want to "walk the line" of their perimeter just to be sure that the chain link fence is still standing, still strong, and still taught.
Aside from that, though, there's really not a lot of hands-on maintenance required to keep these fences looking – and functioning – just like brand-new.
Strong and Durable
Chain link fences are very strong and very durable.
The material that these fences are made out of (galvanized and aluminum coated steel mostly) are chosen because of their strength, their durability, and the ability for these materials to withstand all outdoor elements.
You aren't going to have to worry about your chain link fence becoming compromised because of stiff winds, rain, or weather here in Houston.
On top of that, these materials aren't going to rust, they aren't going to mold and mildew, and they aren't going to be compromised by insects the way that wooden, vinyl, and brick and stone materials might have.
No, chain link fences around commercial properties are going to look the same 20 years from now as they did the day that they were installed (provided experts like ours here at Griffin Fence handled the installation).
Easily Adjusted and Modified
Commercial property owners enjoy a lot of freedom and a lot of flexibility with how their chain link fences are designed as well.
Not only are there a nearly unlimited amount of chain link colors, patterns, and materials to choose from, but the height and layout of these fences can be customized, too.
Looking for a waist high chain link fence just add a little bit of extra security, something pretty basic?
Interested in an 8 foot tall or taller fence to provide even more security to a property?
Want to have multiple gates installed throughout the run of your chain link fence?
All of that (and more) is possible without having to spend a pile of money on chain link fencing, too!
The freedom to really customize your chain link layout is a huge bonus. You can even work with our Griffin Fence designers to come up with a layout that makes the most sense for your property, all while understanding that you can adjust and change that layout anytime you like in the future without having to spend a lot of money.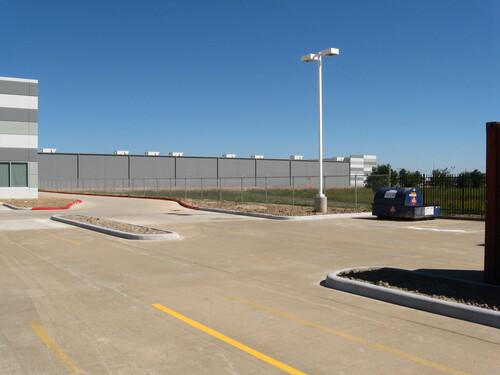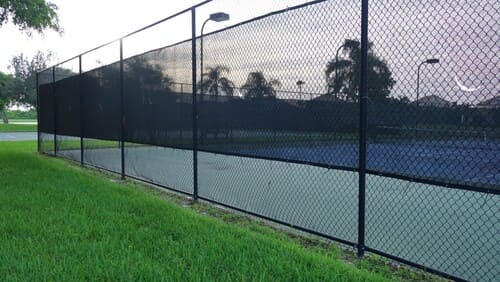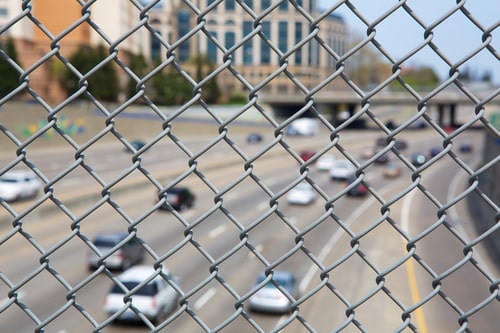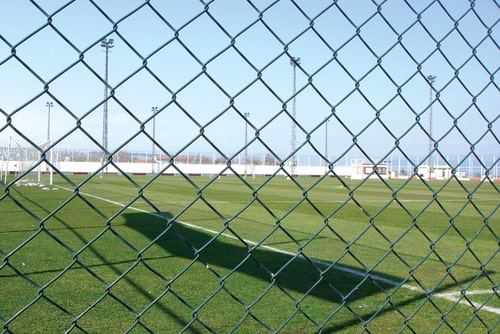 For a Free, No Strings Attached Chain Link Fence Quote Contact Us Today!
To learn a little bit more about the chain link fence work we do here in Houston, TX, and to get a 100% free (no strings attached) quote and estimate, contact us today!
The easiest way to get a hold of us is on the phone at 713-937-6611.
If you're not able to connect with one of our Griffin Fence employees directly when you call please leave a message. We will get back to you just as quickly as we can (almost always within 24 hours, if not a lot sooner).
Contact us today for that free quote!