If you've been planning to install a fence on your property or help a friend install one at their house, you've probably been debating over whether to use expanding foam or concrete for the fence posts. Don't worry; you're not alone! 
There has been a long debate over the years when it comes to using expanding foam or concrete for fence posts. Some believe that concrete can provide a more solid foundation that lasts longer than expanding foam. However, that has never been proven.
However, expanding foam is much easier to use, and since it can expand, you can virtually secure it to any type of elements found in the ground for the hole of the post. Both expanding foam and concrete will work great for installing your fence posts, but the expanding foam is definitely more user-friendly! 
In this article, we're going to discuss both options and explain a little bit more about the differences between each. Once you have all this knowledge, you'll be able to make the best decision based on your own preferences, not the ones your neighbor told you to use.
Here we go!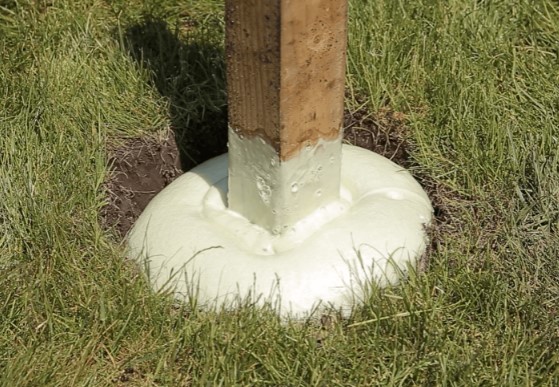 What Is Expanding Foam?
Many people aren't familiar with expanding foam and probably never heard about it until they started looking into how they can install posts in the ground for their new DIY fencing project. However, there are different types of expanding foam, and knowing how to use them is highly recommended.
Firstly, expanding foam is a type of product that is created to expand while hardening when it comes in contact with air. You will generally see it sold in a can with a spray nozzle, which makes it easier to apply the expanding foam in numerous situations, including installing fence posts.
You will find that expanding foam comes in easy-to-use small cans or in industrial-sized gallon containers. Check with your local hardware store for which types are recommended for installing fence posts. Some can be pretty extreme when it comes to exerting pressure around the post while it expands.
There are many different types of expanding foam that can be used for various applications, the most common include:
Latex
Polyurethane
Waterproof
Fire Resistant
You'll also find that they are sold according to their intended usage. Below we will share with you the difference between high and low expansions.
High Expansion
People typically use expanding foam that has high expansion for projects that involve filling more significant gaps or spaces, such as the holes dug for fence posts.
Low Expansion
While low expansion expanding foam can be used for smaller jobs like sealing small gaps around doors or window sills, it can still expand rather quickly and needs to be used with caution. In some cases, it has been known to actually pop the frame of a door or window right out of the wall!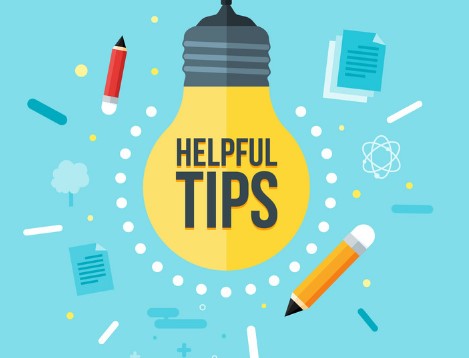 Best Tips for Using Expanding Foam
If you decide that expanding foam is the best choice for installing and securing your fence posts, then we want to go over a few tips that will help you safely get the job done.
You should already know that you need to read the instructions that come with the product you bought, but if not, we'll say it again – READ THE INSTRUCTIONS.
Tip #1 – Protect Your Skin
If you get expanding foam on your skin, it will take a few days before you can get it off. If it gets under your fingernails, it will stay there for up to two weeks! So, we recommend wearing gloves when using expanding foam and always have on some protective eyewear, such as glasses or goggles.
Tip #2 – Wear Old Clothes
We probably shouldn't have to tell you that installing fence posts is a dirty job, but just in case, we want to share with you what will happen if you accidentally spray some expanding foam on your clothes. Since it is a bonding product, it will NEVER come off your clothes.
Tip #3 – Keep Away From Fire
Don't spray expanding foam near somebody who is lighting or smoking a cigarette since it is flammable while being dispensed. The expanding foam generally takes about a full eight hours to harden completely, so during that time; it should not be exposed to any sources of ignition.
Tip #4 – Test It Out First
If you've never used expanding foam before, we suggest testing it out first by spraying some into an old garbage can. This will give you a feel for how it sprays, and you'll be able to see how quickly it can expand. This is also a great way to see how much you actually need to use in order to fill your fence post holes.
Expanding foam can actually expand up to 15 times its original size. That can be a drastic increase in size within a few seconds, so be sure to be mindful of how much you spray at one time. 
Tip #5 – Have a Utility Knife Near By
If you should happen to overfill your first fence post hole with expanding foam, you'll want to remove any excess foam with a utility knife once it has cured. Keep in mind that you only need to fill the hole about 40% full because expanding foam – expands!
This tip will save you both time and money. If you overfill the hole, you're not only wasting some of the money you spent on the product, but you'll also have to spend a lot of time trying to trim all the excess foam off the surrounding area of your fence post.
Note: Once you release the spray valve, the expanding foam will still continue to come out of the straw for a brief moment as the foam in there needs to expand.
Why Some People Choose to Use Concrete for Fence Posts
One of the main reasons people choose to use concrete to set their fence posts is because concrete is incredibly strong and can last a really long time. There is nothing wrong with choosing to use concrete over expanding foam, and we'll tell you why below.
Concrete can dry much quicker than expanding foam, so if you want your fence posts to set rather quickly, then concrete usually is set in about 20 to 40 minutes, depending on the climate and or weather conditions.
You need to mix the concrete with water before pouring it into the hole for the fence post, although some people use a hose and add water after pouring some of the concrete into the ground. Ideally, you can do whichever method works for you, but most professionals suggest mixing it first with water.
You do need to make sure that you put the post into the hole before adding the concrete and that the concrete will surround at least 2 feet of the pole in order to secure it accordingly. This will prevent any inclement weather, such as high winds, from disturbing your fence poles.
Expanding Foam VS Concrete
Like we mentioned above, people are forever debating over which one is better to use for installing fence posts. They both have good qualities and work well for this type of project. However, we tend to lean more towards using expanding foam for various reasons.
Here's why we prefer using expanding foam for a DIY fence post project over concrete. The fact is unless you are an experienced contractor who works with concrete regularly, you probably won't be able to create the same consistency each time you either mix a new batch or try to add water after the fact.
Whereas expanding foam will take the guesswork out of the equation and fill every crack and cranny with the foam as it expands with the dirt in the hole. You can easily have some air pockets or gaps with concrete that you won't experience when using expanding foam.
Don't get us wrong; concrete can do an excellent job at securing your fence posts IF you have mixed it well prior to pouring it in the holes and you are consistently using the exact same amounts of concrete and water each time you combine a new batch.
You can easily see why many people would choose to use expanding foam over concrete when doing a DIY fence project by themselves. It's easier to use and requires less skill and knowledge than if you were to use concrete.
Facts About Using Both Expanding Foam and Concrete
There are several factors that need to be considered when choosing to use expanding foam or concrete to secure your fence posts. For example, the moisture in the soil of the hole can be a huge factor when it comes to how well either one of these methods will work.
Some people have experienced an epic fail when using expanding foam simply because the hole had standing water in it at the time the foam was inserted.
This is a huge no-no, and if you see standing water in your holes after you dug them, you need to get rid of that water BEFORE using expanding foam.
You can either pump the water out by using equipment designed to do so or try to backfill the hole with some soil or gravel until the water is nonexistent.
The same goes for concrete; you don't want to pour a mixture of concrete and water into a hole that already has a couple of inches of water because it will weaken the strengthening process.
The temperature where you store your products and where you will be using them can also be a factor in how successful you are with installing your fence posts.
For example, most cans of expanding foam will tell you that it needs to be used when the temperature is between 18° and 25° C (64° to 77° F), which means that if you stored it in your basement or garage and the temp was lower than these numbers, you need to let it sit outside until it reaches one of these temperature ranges before using it.
You have to work extremely quickly when using expanding foam because it will begin to work almost immediately. You need to keep the post stable while it's curing, so we suggest using a brace to keep it secured in place while the foam expands.
Do NOT try to do this DIY project by yourself!
You will need at least one other person to help you with the poles and either pouring the concrete or spraying the expanding foam. Just make sure they are also wearing the proper clothes and protective gear.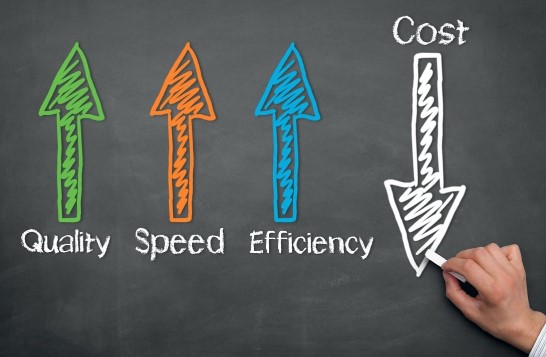 The Difference in Cost Between Expanding Foam and Concrete
Some folks will tell you that you'll spend a fortune on expanding foam compared to using concrete. However, you will spend approximately 25% more on expanding foam than you would on concrete when it comes to cost.
But with concrete, you might need to rent a truck or borrow somebody's vehicle to transport the heavy bags of concrete compared to just putting some cans or a container of expanding foam in the trunk of your car.
It really comes down to convenience and what will work best for your level of experience when installing fence posts. You could also factor in the time it takes to make the correct concrete mixture versus just spraying the expanding foam into the hole.
Conclusion
When it comes to using expanding foam and concrete, they both work amazingly well for setting and securing fence posts. We recommend using the expanding foam if you are not highly skilled in using and or mixing concrete. Like we mentioned earlier, the mixture needs to remain consistent throughout the entire job.
Expanding foam can create a solid foundation and can be easier to use than concrete when used according to the instructions. Some will even tell you that it even works better than concrete. However, as professionals, we know that both can get the job done when used correctly.