Woodlands
At Griffin Fence, we are The Woodlands fence company that all the neighbors call on for their fencing needs, and we could not be prouder of that fact!
Griffin Fence Services in The Woodlands
Since 1979, our team at Griffin Fence has installed fencing for more than 25,000 Houston Metro residents providing –
Chain link fence installation
Wooden fence installation
Iron fence installation
Gates and Gate Openers installation
Fence and Gate Weatherproofing and Staining
Fence Repairs in Sugar Land
Commercial fencing installation
Industrial fencing installation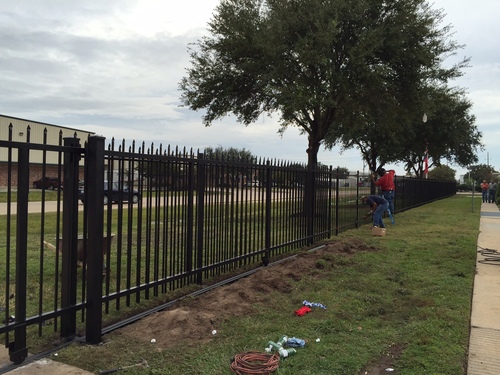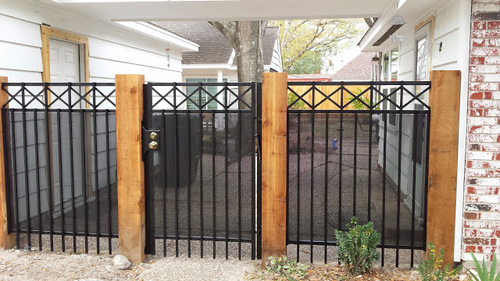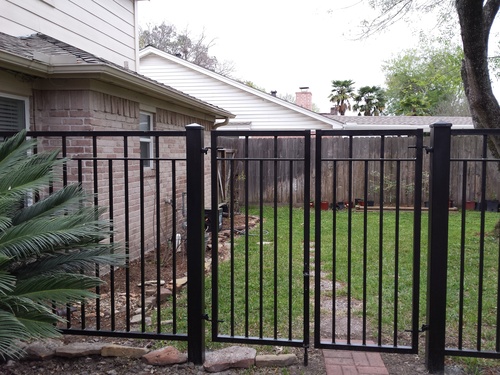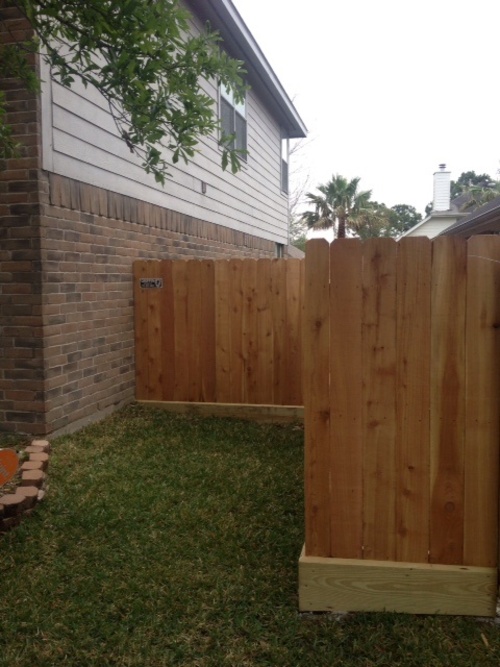 Helping You With Your Fencing Needs
When it comes to fencing, whether you are looking for a wooden fence, chain link fence, or wrought iron fence, The Woodlands trusts Griffin Fence.
What Makes Us the Company of Choice in The Woodlands?
With so many fencing companies to choose from, why is Griffin Fence The Woodlands TX company of choice?
Quality Workmanship
When asked, our clients tell us that it is the quality workmanship that our team provides that keeps them recommending us to friends and neighbors. We cannot argue against that because every installation expert on our team is thoroughly vetted for their skill and expertise!
Customer Care
At Griffin Fence, we pride ourselves on offering the highest caliber of service. For us, high-quality service means that no matter how big or small your project, you get the same attention to detail that we would expect from projects done in our own home.
Premium Materials
Some companies out there are willing to give up the quality of their product so that they can make more profit. At Griffin Fence, we do not believe that quality of work should be sacrificed for profit because when it all comes down to it, the quality of our work is what speaks to our reputation.
When we make sure that our customers get quality work and premium materials on EVERY job, we know that it gives you the perfect reason to tell friends and family about our services! Your satisfaction and that word of mouth are what we work hard for!
Fencing Options For The Woodlands
Our team of installation experts has provided every fence type imaginable to our clients. We have installed affordable chain link fencing for customers on a budget, wrought iron fencing for customers concerned about home security, and wooden fencing for homeowners concerned with privacy.
What Type Of Fencing Is Right For You?
Deciding what type of fencing is right for you depends on your needs as well as your budget.
Firstly, your budget dictates the options available to you. At Griffin, we work hard with you to find a fencing solution that meets your budgetary constraints.
Once you have established your budgetary constraints, the next thing to consider is the reason that you are considering fencing.
Are you looking for fencing that will create a more private setting in your backyard?
Are you looking for fencing that is more practical to keep your family pets within a safe area?
Are you looking for fencing that does not take away from the aesthetic of your property, but that provides added property security?
Here is what you need to know –
The most affordable fencing option is a chain-link fence. This fence is popular for homeowners interested in securing pets on their property and homeowners with a limited budget.
The most preferable fencing option for privacy is a wooden privacy fence. Wooden fences come in a variety of designs and can be constructed from a selection of woods that can complement your home and garden.
The most preferable fencing option for home security and aesthetics is the wrought iron fence. Wrought iron fencing can be simple barred fencing or it can be more decorative with unique caps on the rails.
The costliest fencing option is wrought iron fencing, but this is also the easiest fence to maintain! Maintenance requires regular cleaning down your fence and applying a new lick of paint once a year!
Are You Struggling To Decide on A Fence Type?
If you know that you want to install a fence on your property, but you are not sure what type of fencing you should have installed, our team is here for you! We have helped many residents of The Woodlands to choose the perfect fence for them and we would love to help you too!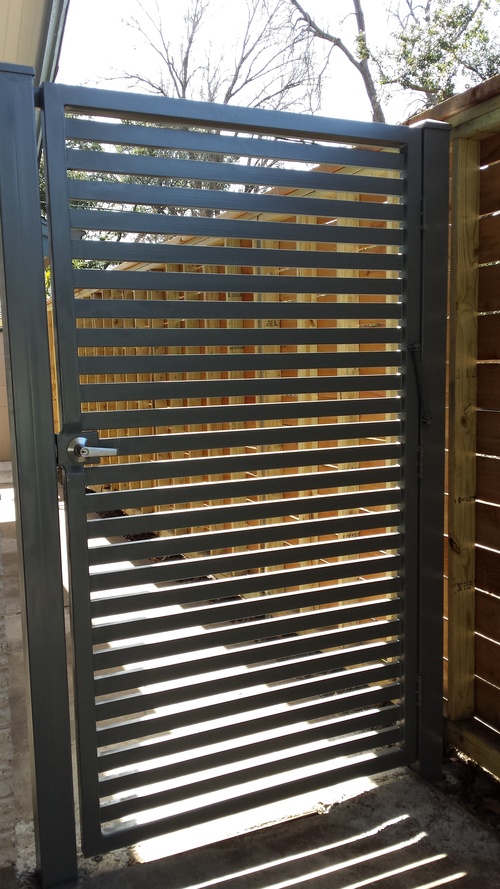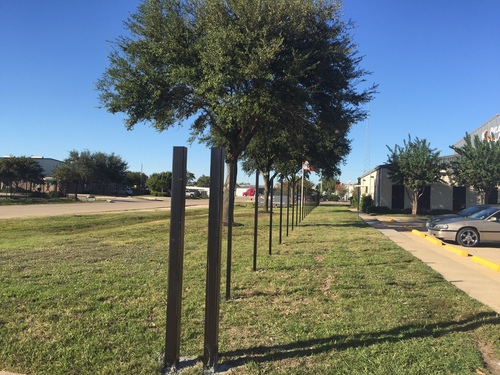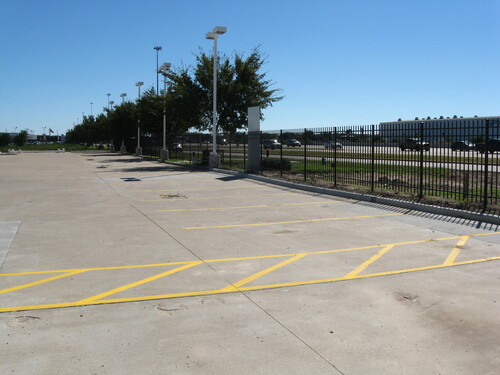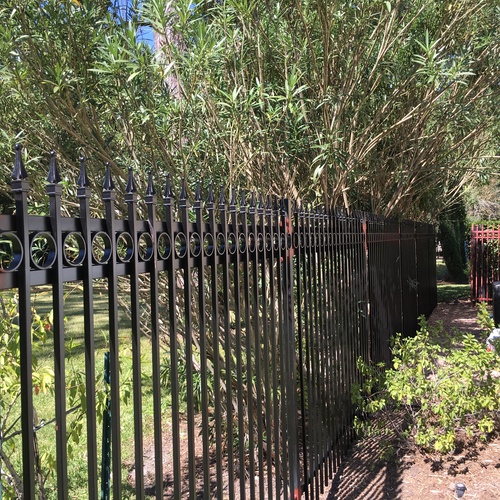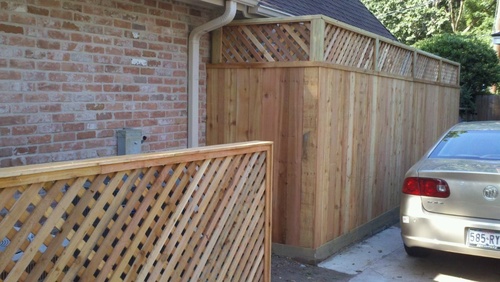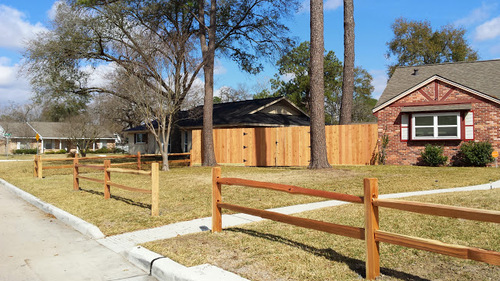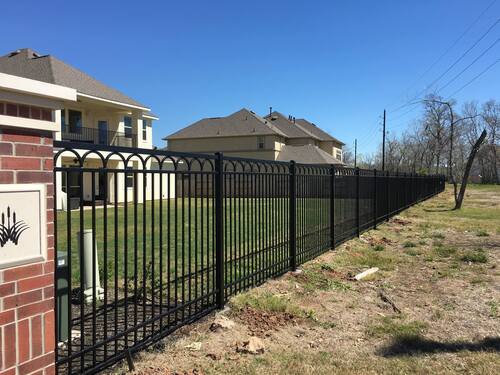 The Woodlands Population
The Woodlands is a suburban area in Spring, Texas, with a population of 110,000. How dense is that population? There are 2,328 people for every square mile. 2,328 makes for quite a bustling area and a great reason to investigate installing a privacy fence!
Adding a privacy fence to your Woodlands home can help you to create your own personal oasis. Adding a privacy fence does not have to mean a plain boring wooden fence, though, we have great options for decorative privacy fencing.
The Woodlands Crime
The Woodlands enjoys a low crime rate compared to the rest of the Houston metro area.
Compared to Houston which ranks as being safer than just 3% of U.S. cities, The Woodlands is safer than 46% of U.S. cities, according to Neighborhood Scout!
Of the crimes that do take place in The Woodlands, the most frequently committed are property crimes including burglary, motor vehicle theft, and robbery. Those are three good reasons to consider adding a security fence around your home!
If you are considering adding a security fence around your home in The Woodlands, we recommend looking into a wrought iron fence. Our wrought iron fences are of high-quality construction and serve as a great deterrent to would-be property thieves!
Griffin Fence Can Help With Your Fencing Needs!
Whether you are looking for a privacy fence, security fence, or anything in between, our skilled craftsmen at Griffin Fence can take on the job and provide you a premium fence that meets your budgetary needs!
Commercial Fencing in The Woodlands
Griffin Fence is also one of the leading commercial fence companies The Woodlands Texas calls on for their commercial fencing needs. If you are looking for a fence for your business, our team can help you too!