PAST PROJECTS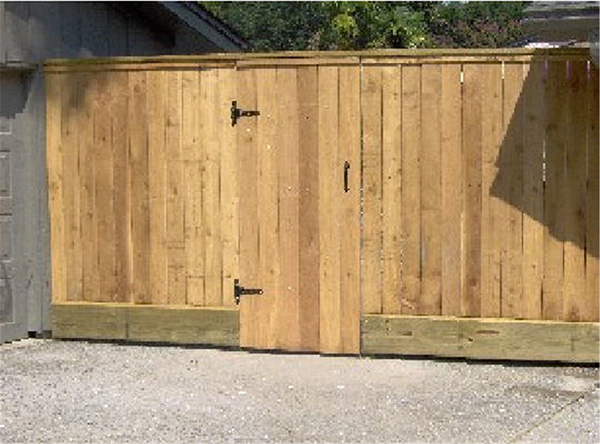 Here is a 6' tall cedar fence installation with western red cedar cap, trim, and pickets with a treated pine rot board. This style of fence doesn't cost too much more than a cedar privacy fence installation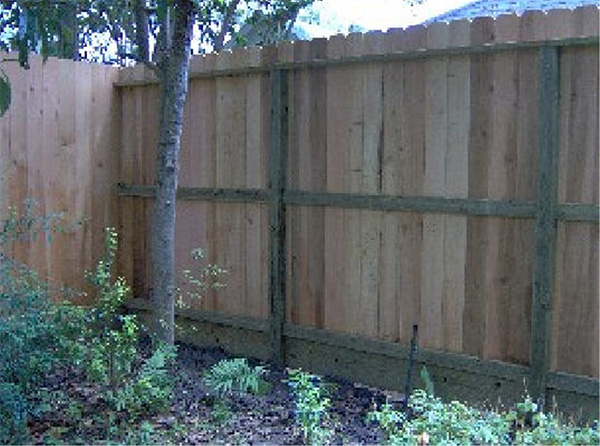 Here is a picture of our most common fence. It is a 6'6" tall cedar privacy fence installed with western red cedar pickets and 3 treated pine rails as well as a treated pine rot board for added durability. This fence installation was completed in Humble Texas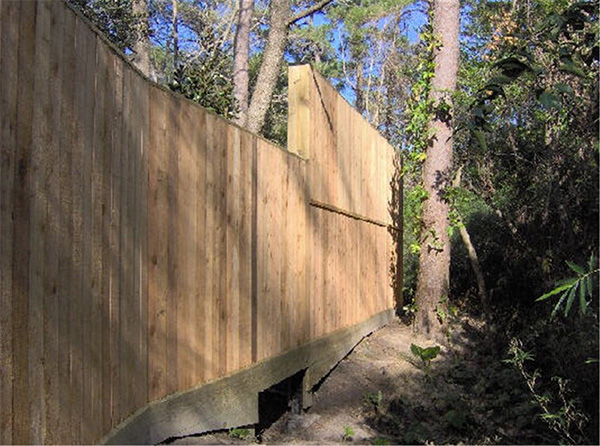 Here is a picture of a western red cedar fence built with a cap for added beauty. This fence was built with a treated yellow pine rot board to help protect the fence from water rot and termites.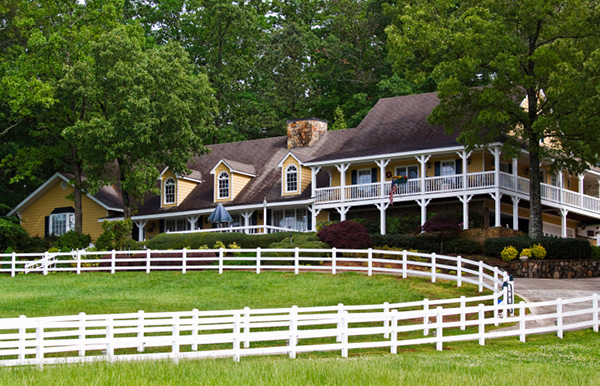 This is a picture of a white 3 rail fence. This type of fence is very common with horse owners. This fence provides a barrier as well as beauty. This fence is one of our personal favorites.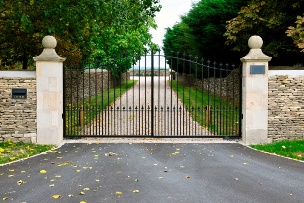 Here is an image of a gate project where our client wanted to make a bold statement by way of using very large pillars and mason work to bring out the beauty of this iron gate.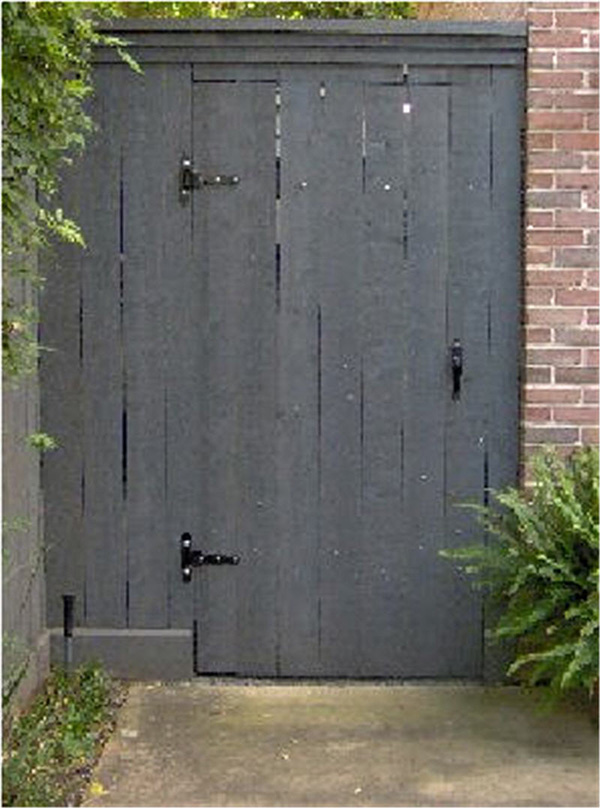 This image shows the restoration power of using a solid color stain. This fence looked very old but we hit it with a solid color and it really brought it back to life. We were happy to help save this customer a lot of money on a new fence install.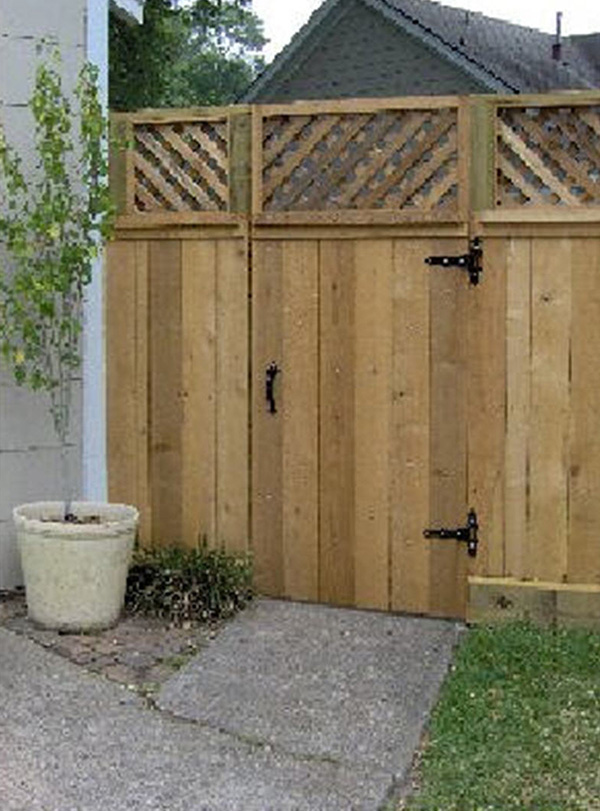 This fence here is what we call a lattice top. This style is very common for people who have gardens or heavy vines as people tend to like the way the vegetation looks once it has grown onto the fence.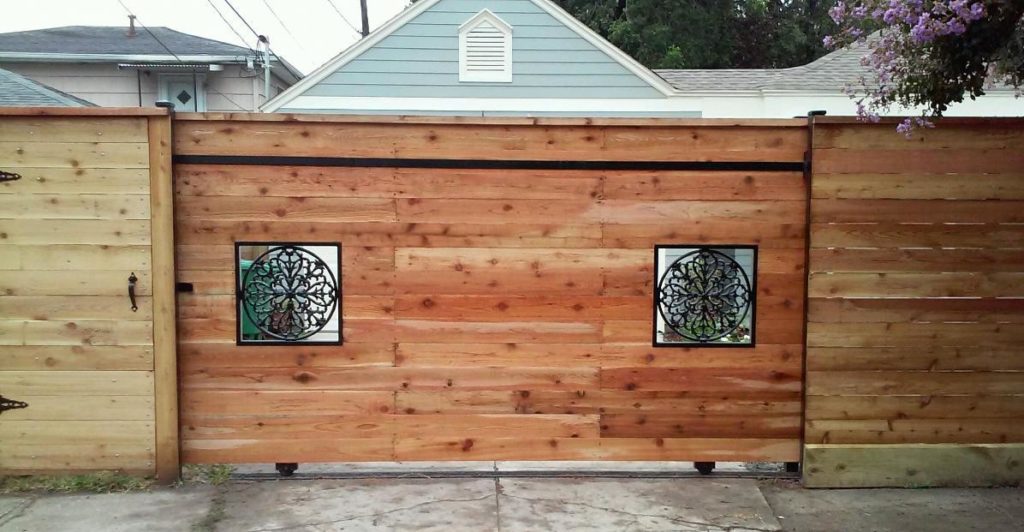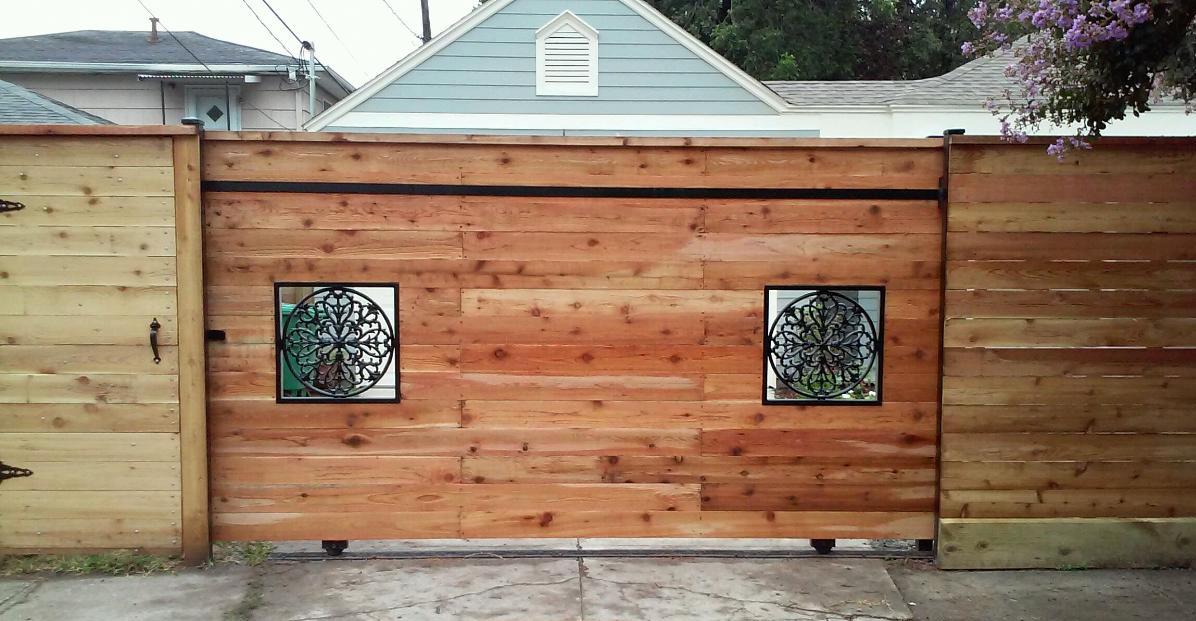 Here is another one of our fences where our customer couldn't have been more pleased. The horizontal western red cedar and the ornate iron really goes well together.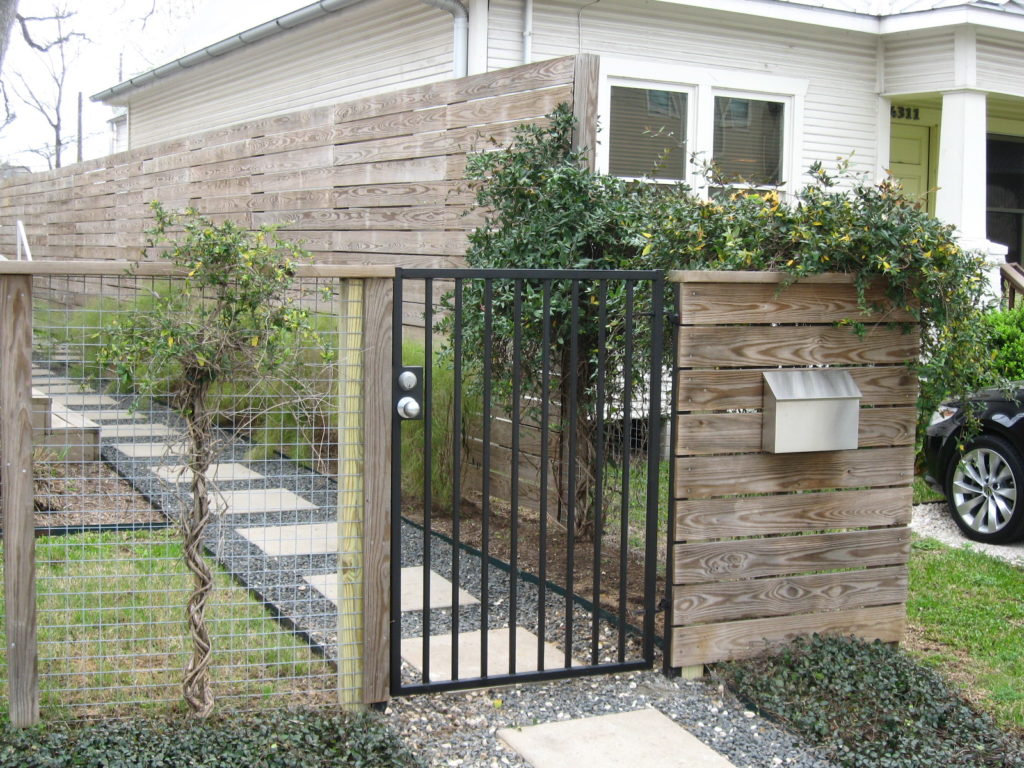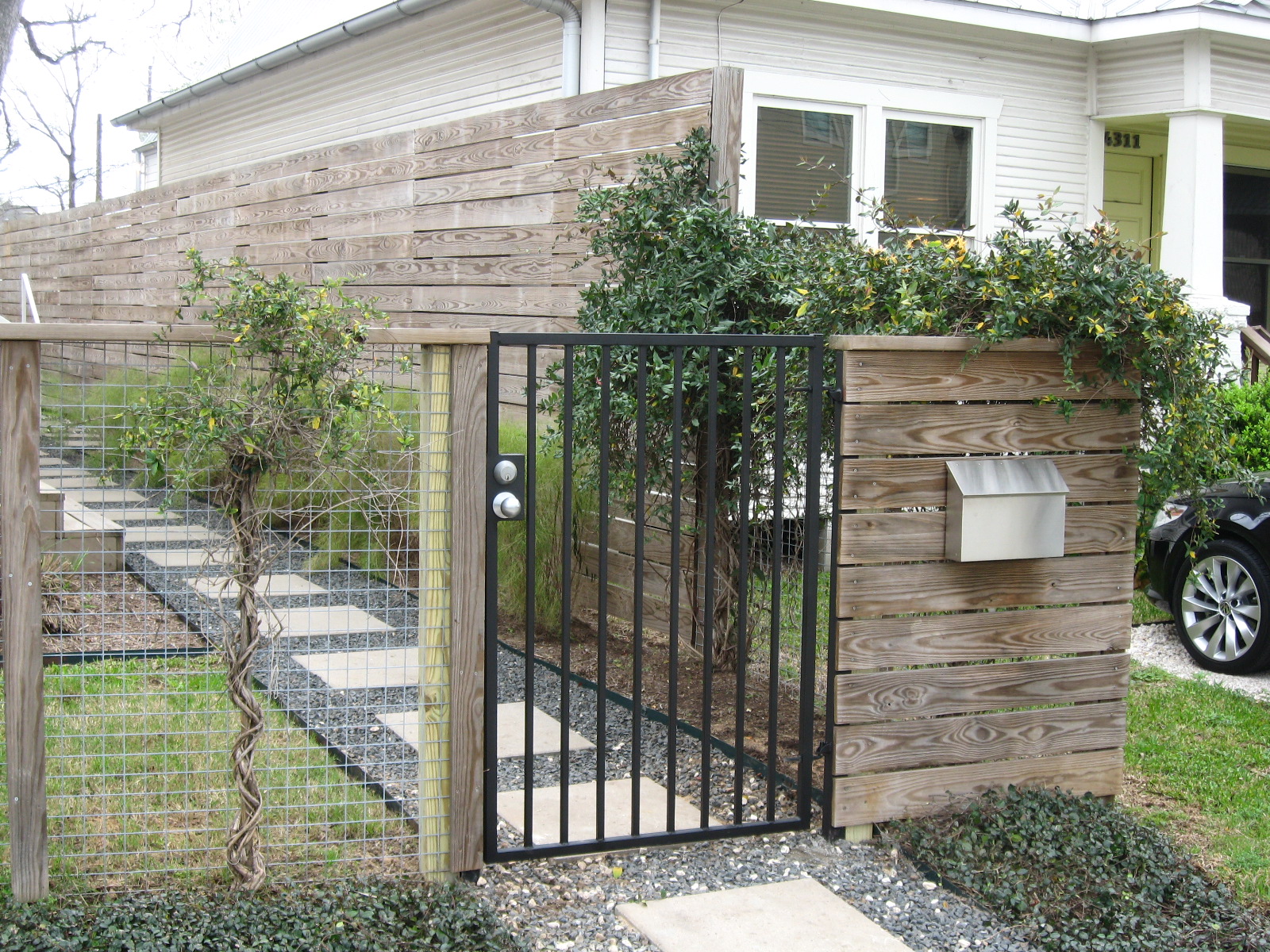 This is a simple iron gate with a deadbolt for added security. The handle feature really helps with easy access when you have your hands full.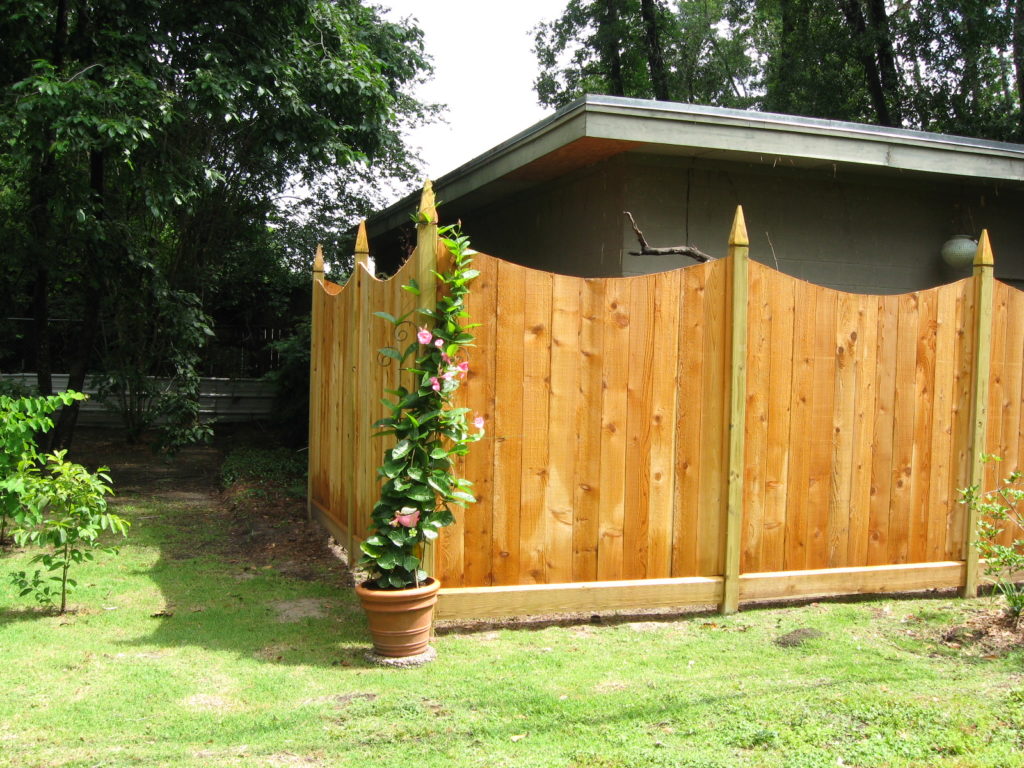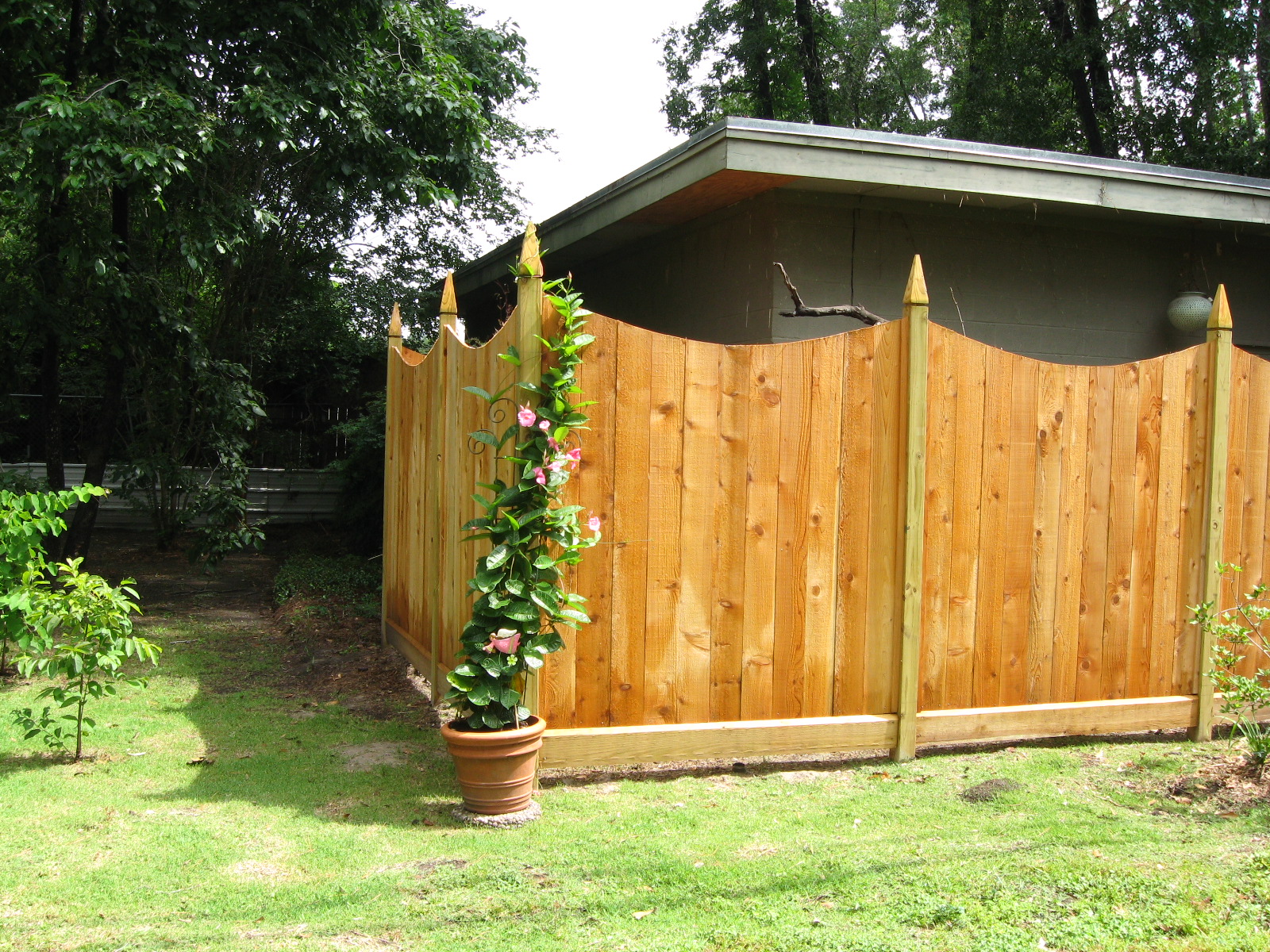 This fence installation of a western red cedar scalloped top fence was installed with a treated pine frame and pine post with pyramid cut tops for a more decorative look. Our clients were thrilled with this fence installation in North Houston TX.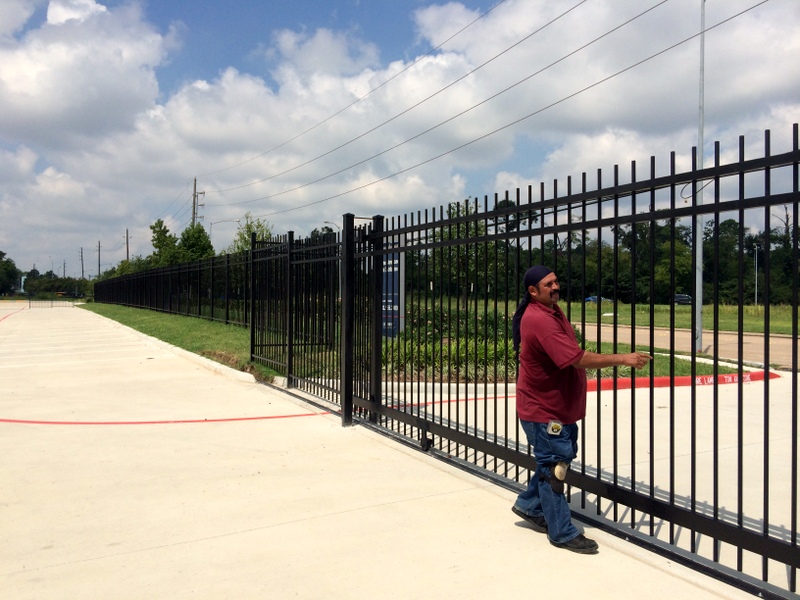 This fence installation in North Houston was constructed off commercial grade material and an industrial sized gate. Our access control installers put on a top of the line Lift Master slide gate operator with a battery back-up system in case of a power outage. No job is too big for Griffin Fence and we enjoy amazing our clients.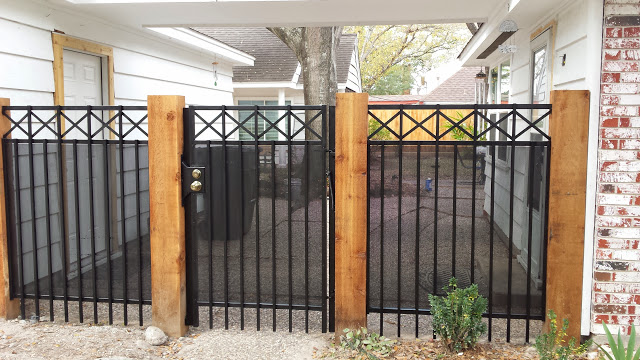 This fence construction in Houston Texas is one of our favorite. The way the wood compliments the iron and the subtle yet bold transition makes this custom iron fence installation look unique and ornate. We proudly did this fence installation in Houston TX in the spring of 2020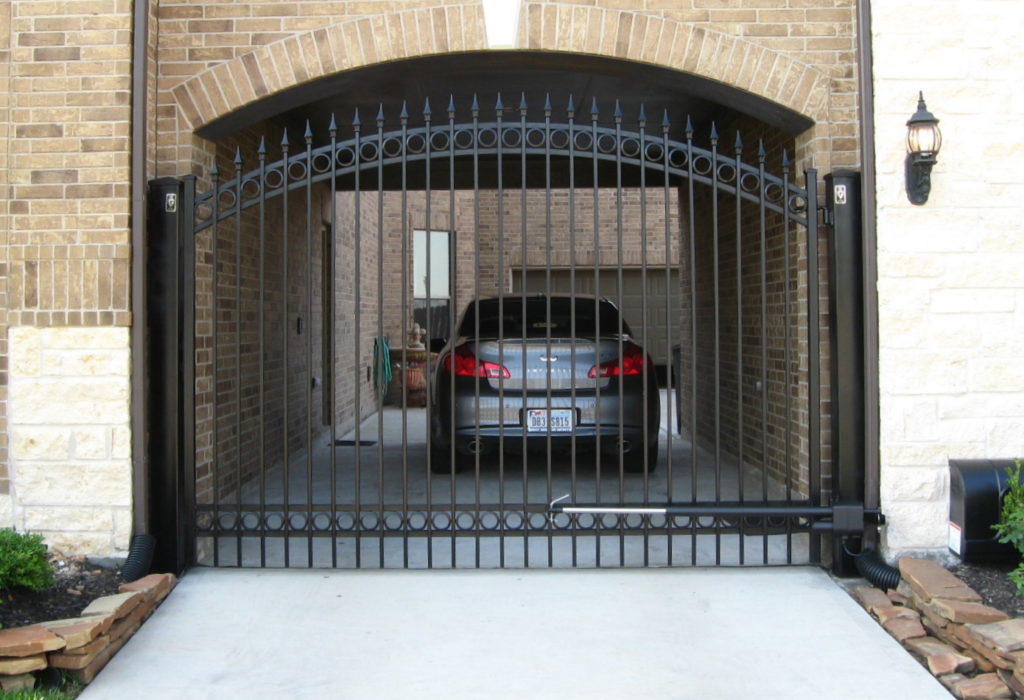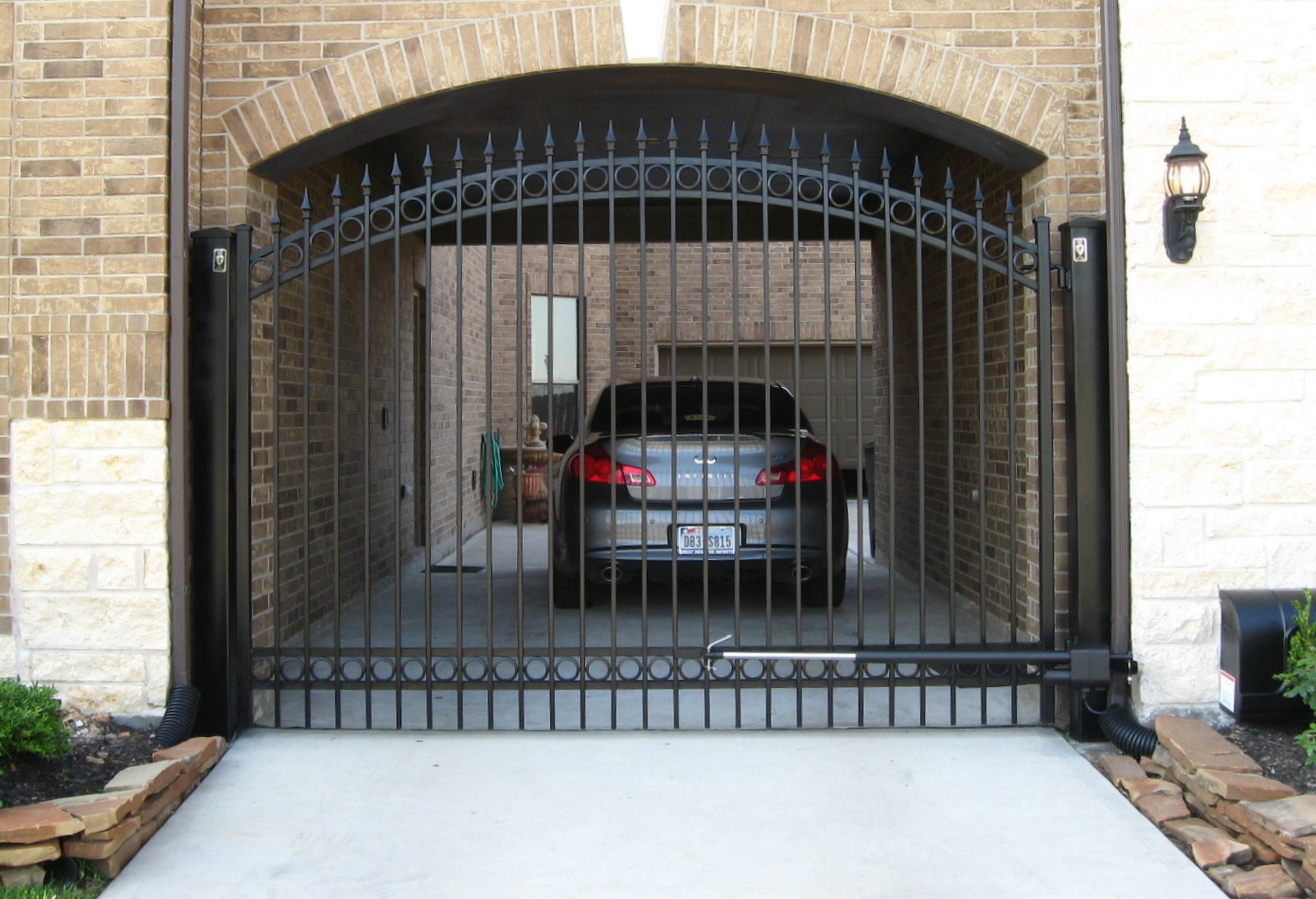 This custom driveway gate installation added plenty of security and beauty at the same time. This customer couldn't express enough how much safer she felt knowing that this security gate would allow her children to play safely in their back yard.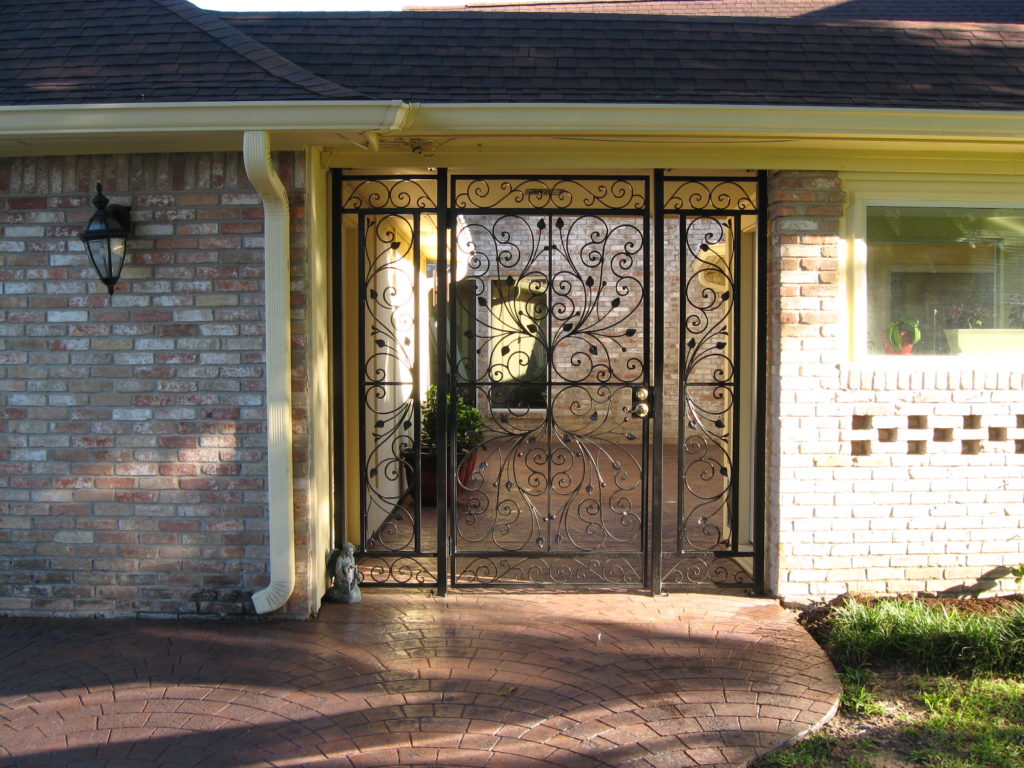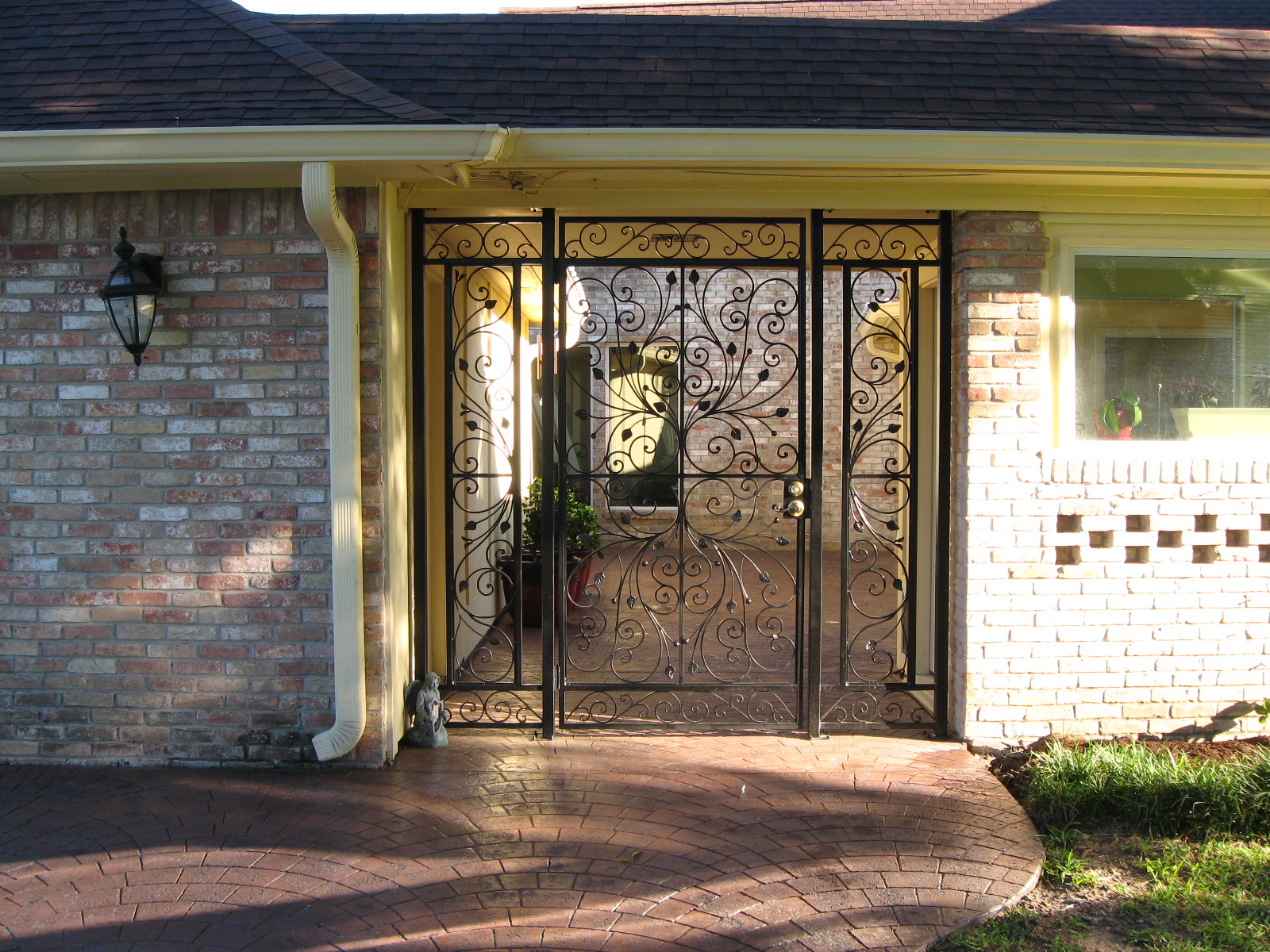 This custom iron gate installation in Houston really set off the look of the entire house. The deadbolt on the ornamental iron gate combined functionality and beauty. We always get feedback on how helpful adding a doorknob style handle to our custom gates makes them very easy to open while you are carrying something.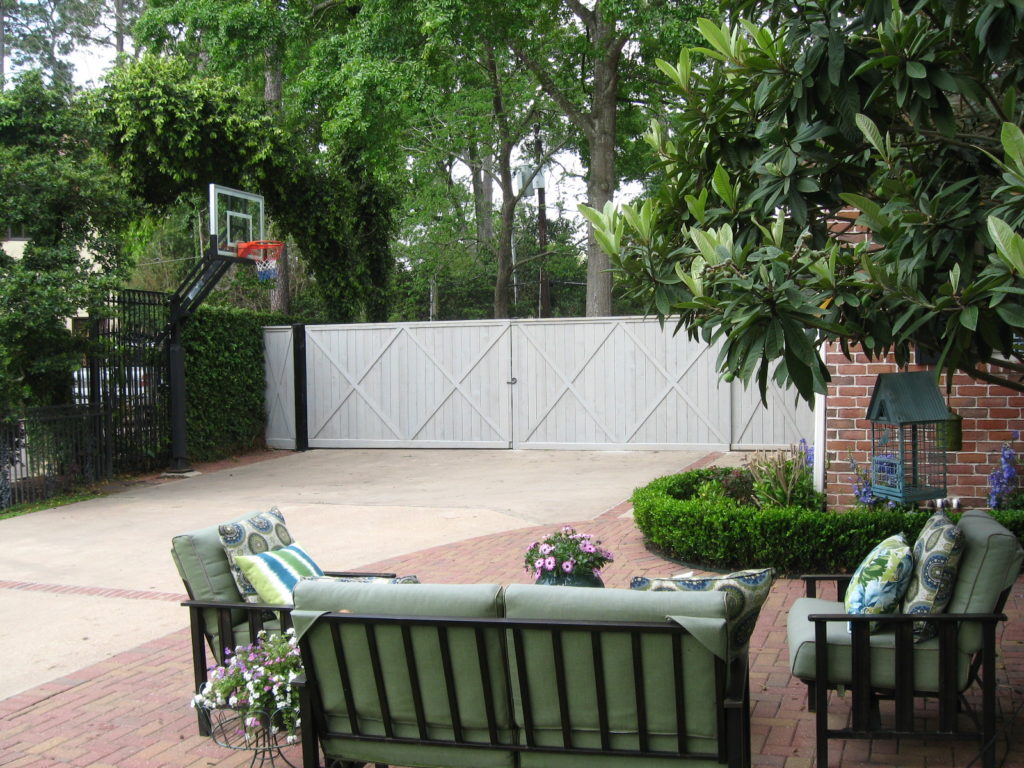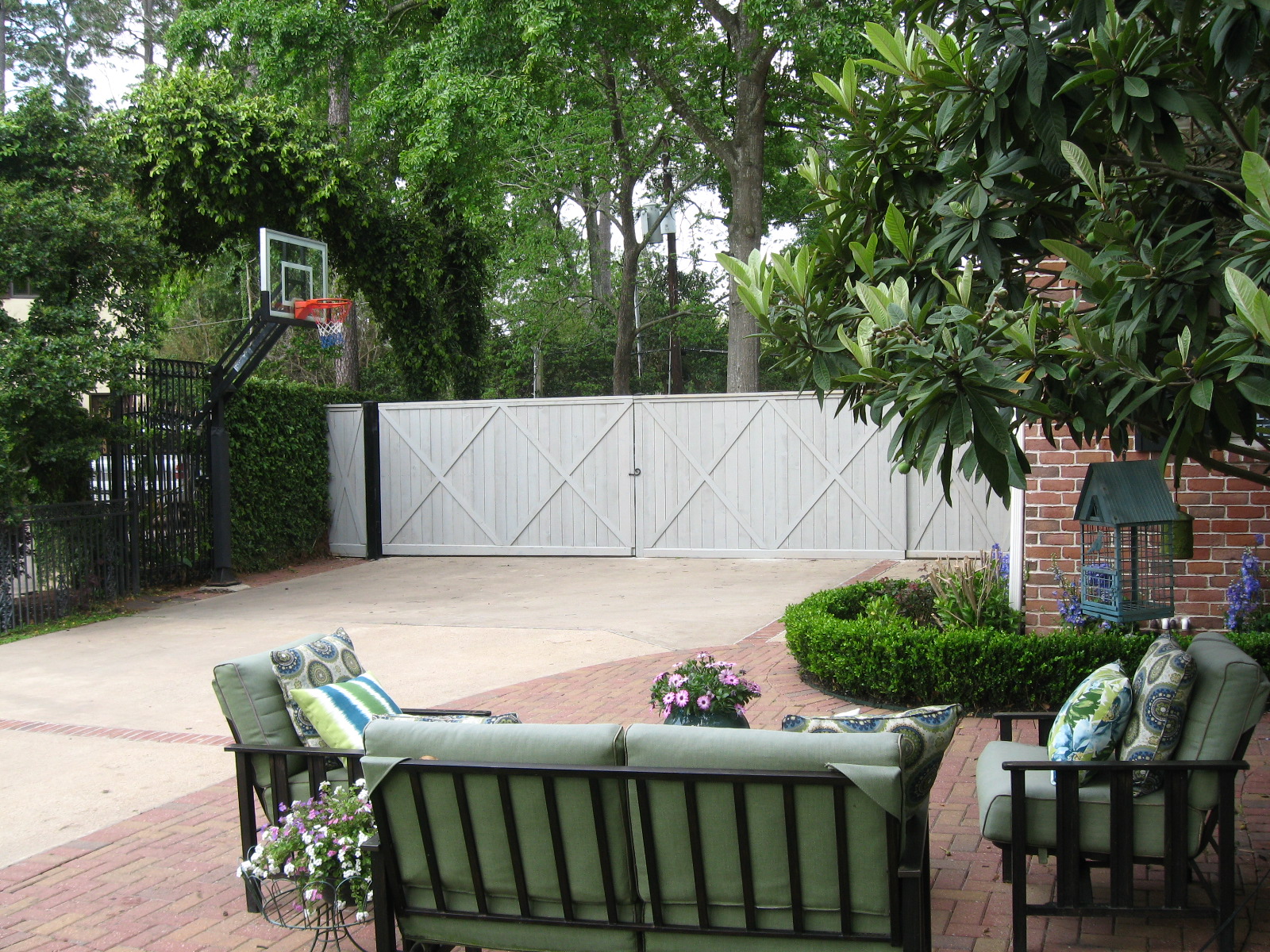 This large custom driveway gate installation was done in Humble, TX for a family who wanted privacy while they hung out and played sports in their back yard. Griffin Fence enjoys designing fences or gates that serve our customers purposes and what makes our customers happy makes us happy.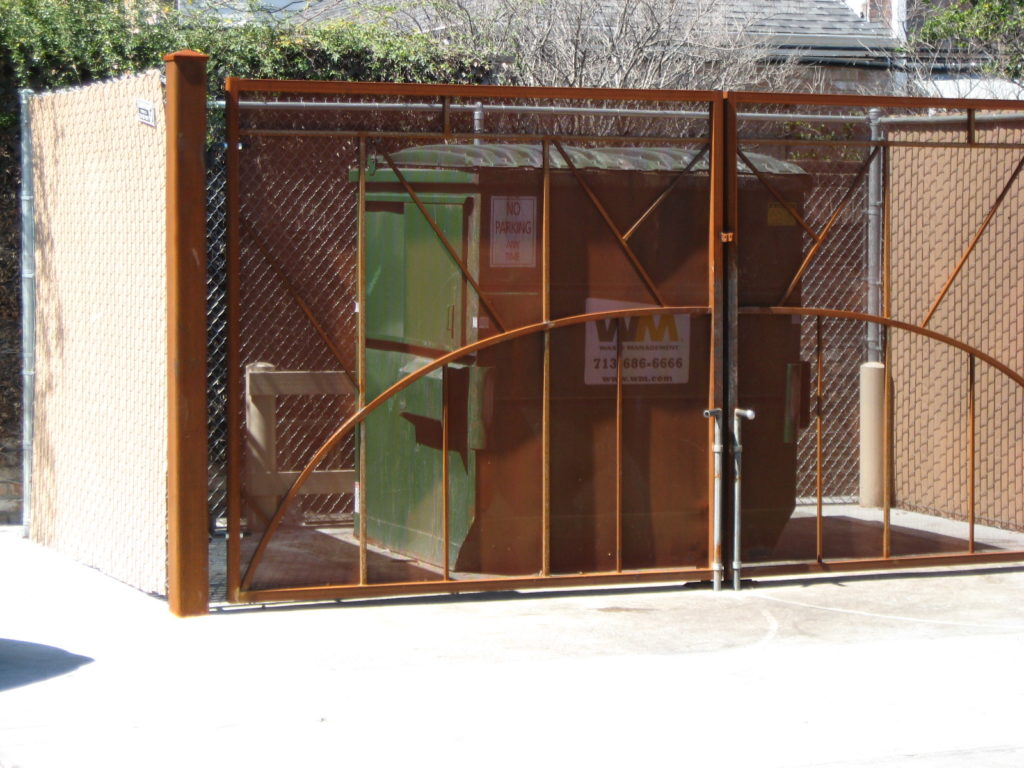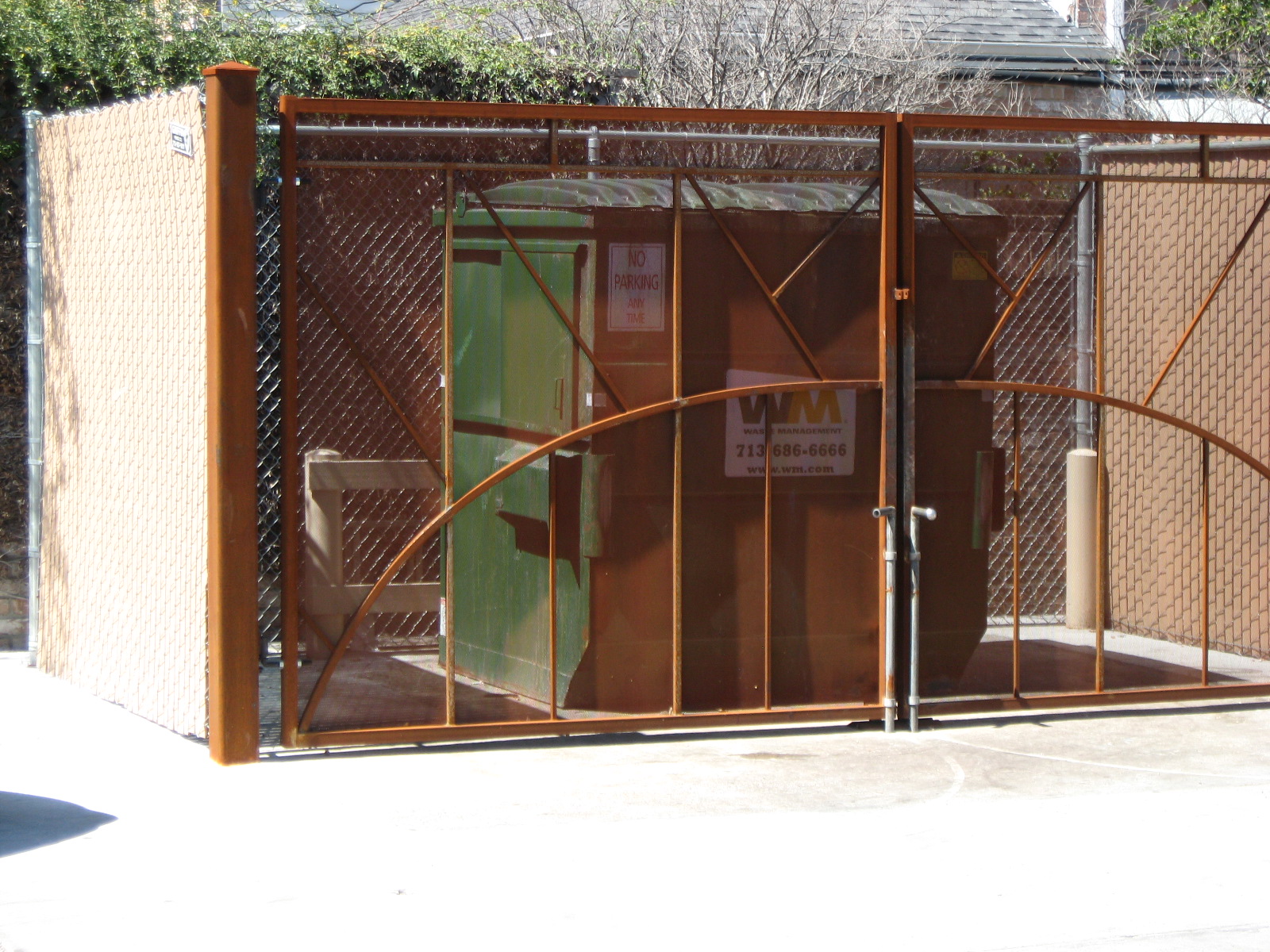 This commercial fence installation is one a thousands of projects that our fence installers in Houston ,TX have done in the last 37 years. No matter what type of fence installation you need, we can be the Fence Company in Houston Texas that helps you. Call us today for a free fence quote.