Fence Houston
Since 1979, Griffin Fence has been a leading Houston fence company, offering expert crafted and professionally installed fences to homes, businesses, and industrial locations all over Houston.
Why are we the fence company Houston TX residents call on for their fencing needs? It could be the top quality workmanship that we offer, the fact that we are the most highly recommended Houston fence contractors, it could be that we build our fences to last, or it could be the affordability of our services. Most likely, it is a combination of all of these things and more!
If you are looking for fence services in Houston, Griffin Fence has served over 25,000 customers, and we continue to be the most highly recommended fence builders Houston has to offer!
Our skilled team of professional fence installers works with you directly throughout your project, and we use only the highest quality materials to ensure that you get a fence that you love AND a fence that will last!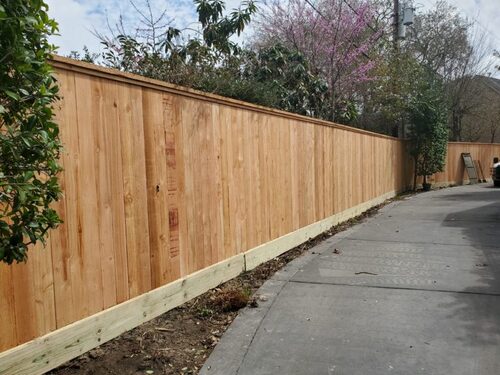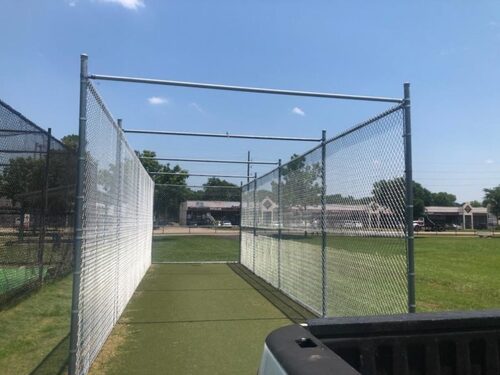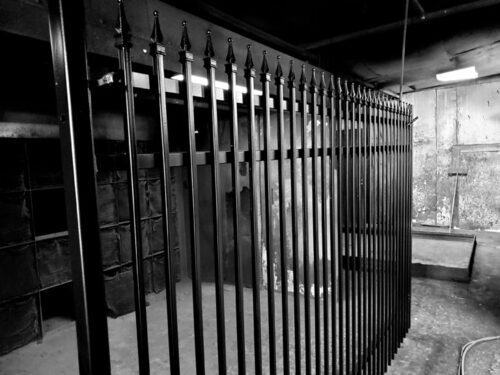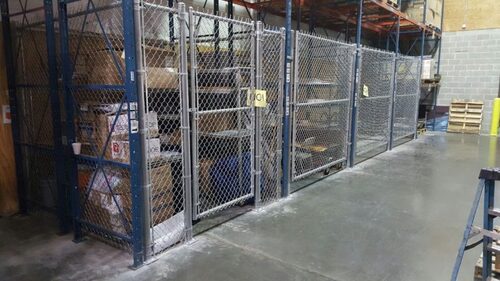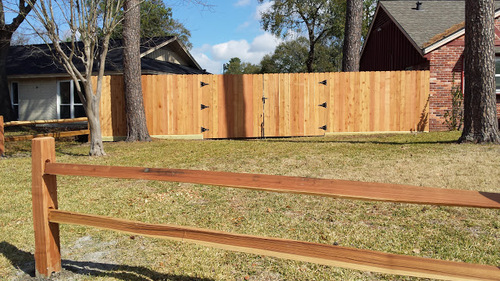 Griffin Fence Services, Fence Contractor Houston
With courtesy and professionalism, our fence installers will exceed your expectations, no matter whether you call us in for a fence repair or a new fence construction!
Our Services in Houston
Trust our team to deliver the work you deserve. As one of the area's best-known residential and commercial fence companies, we provide high-level services for each project we complete. Here at Griffin Fence, we offer the following services to Houston homeowners and business owners:
Chain link fences
Wooden fences
Iron fences
Gates and Gate Openers
Fence and Gate Weatherproofing and Staining
Fence Repairs
Commercial fencing
Industrial fencing
You can even mix and match and combine wrought iron fencing with cedar fencing to give your fence a gorgeous finish and give your home a unique focal point! Who said that fences have to be plain Jane?
You don't have to mix and match your fence to get a unique look, though. Choose a red cedar scalloped top fence with pyramid cut tops for a more traditional look with a pop! Or you can stick with the black iron fencing and use the gate masonry and pillars to add a little something special! Make your space your own while keeping your family secure and your privacy…well, private!
Benefits of Adding a Fence to Your Houston Home
Some great benefits come with adding a fence to your Houston home.
Privacy
One of the top reasons that Houston homeowners install fencing around their property (specifically the back yard,) is that they want a little more privacy! There are many amazing homes in this city with lush green back yards, but how can you truly enjoy that yard space with the neighbors seeing everything you do?
Adding a privacy fence around your property creates a boundary around your yard space so that you can enjoy some time in the sun without nosey neighbors popping in for a chat!
Privacy fences offer privacy from more than nosey neighbors though! If your Houston home borders on the sidewalk or a public common area, almost anyone can peer into your yard! Who could feel comfortable with strangers peering in or even cutting across your manicured lawn as a "shortcut"?
Security
Another reason that Houston homeowners and business owners choose to add fences and gating around the perimeter of their property is for security. Adding a fence creates a boundary that makes it less likely that thieves will target your home in a robbery. A security fence forces criminals to spend additional time outside your property and this is more time for them to be seen or caught on neighborhood cameras!
Adding a fence is also a good security measure if you live on a lot that borders a public common area similar to the one mentioned previously. If you enjoy spending time in your garden but worry about strangers walking by, adding a security fence gives you more freedom to enjoy your space without worrying about uninvited guests dropping by!
Safety
Adding a fence isn't just about keeping things out, it's also about keeping things in! If you have children or pets who enjoy your yard space, adding fencing around your lot can keep them within a safe space while they play.
A secure fence around your home means that you don't have to worry about Rover slipping his leash and making a break for it or your little one wandering off to play with a friend down the street!
Houston Population
The city of Houston has a population of 2,320,268 and is the largest community in Texas. The Houston city website cites a population per square mile as 3,160. That's quite a busy city! With so many people in one city, you deserve the privacy of your own home! Adding a privacy fence is a good way to create your own little oasis where you can relax in solitude!
Houston Crime
Just how much could your Houston home benefit from a security fence? According to Neighborhood Scout, Houston is safer than just 3% of U.S. cities. For every 1,000 residents, there are 11 violent crimes and 44.65 property crimes per year. The total crime rate for the city? 56 crimes per 1,000 residents. According to Neighborhood Scout's analysis of FBI crime data, the chance of becoming a victim of violent crime in Houston is 1 in 91! It's time to secure your home and your property.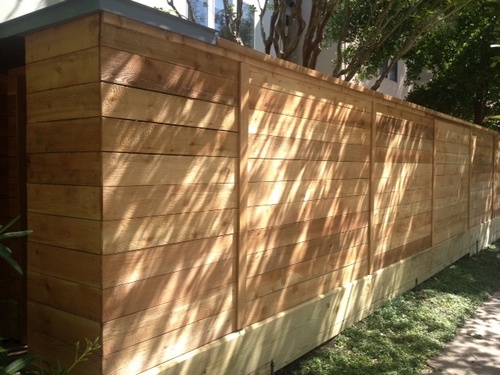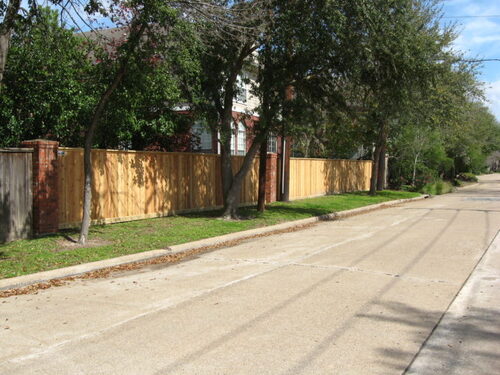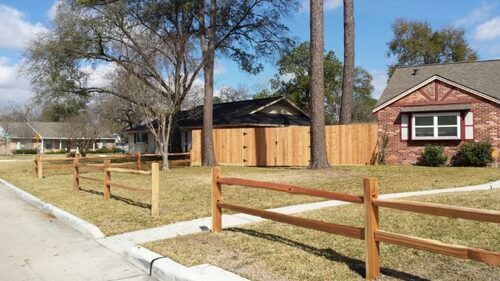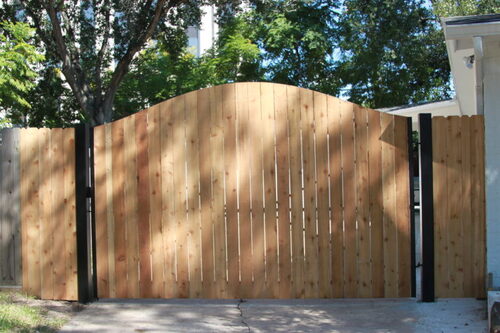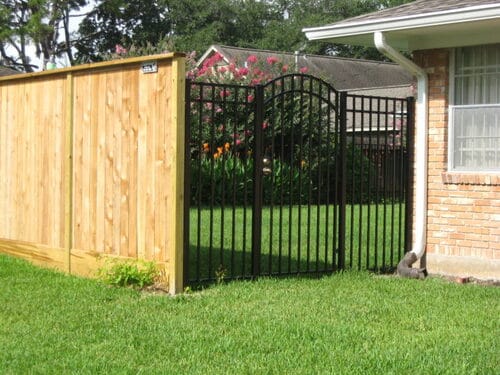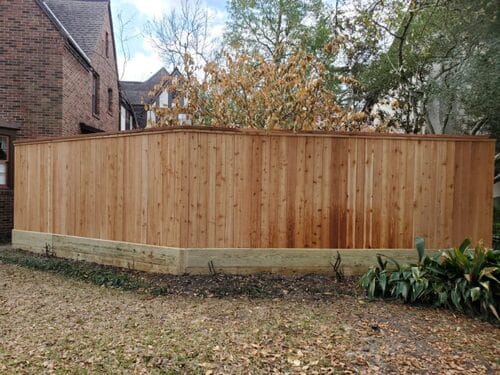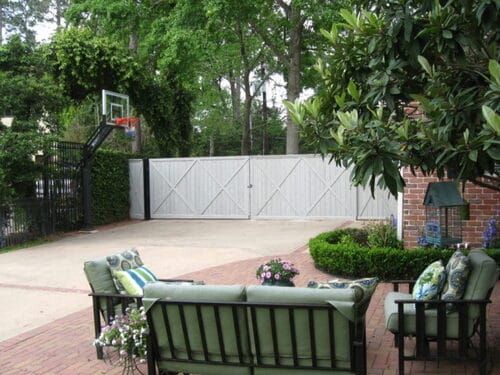 Which Fence Is Right For Your Houston Home?
Not sure what type of fence is right for your Houston home but know that you want a fence installed? Get in touch with us! We can sit down and talk about what your needs are and what type of fence would work best for your property – chainlink, wooden, or iron. We can work together to come up with the perfect fence for your needs while adding curb appeal to your Houston home!
Griffin Fence is dedicated to providing Houston homeowners with fences made with superior craftsmanship, built to last, and planned to meet your budget!