Conroe Fence Installation Services
Installing a fence at your home or business is an investment that should bring you many years of pleasure and usage. You will find plenty of fence companies in Conroe, but very few have the experience and offer the professional services that Griffin Fence delivers.
We treat every customer like family at Griffin Fence in Conroe. We give them the exact same excellent service using the highest quality materials for all their fencing needs as we would for our own properties.
Our team of skilled professionals will come to your home or business and survey your land to see what type of land you have and what kind of fence you are hoping to have installed. We offer a variety of options, including providing the best wrought iron fence Conroe TX.
We will provide you with a free estimate and give you all the professional advice you need to make the best decision for all your fencing needs. Our quality fences are not only the most durable in the industry; they last longer than any of all other competitors.
We have customers who have had their existing fences for well over 30 years, proving that our fences can stand the test of time!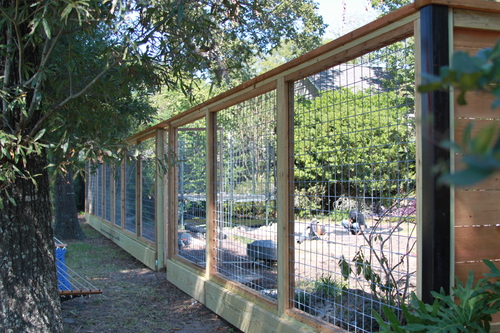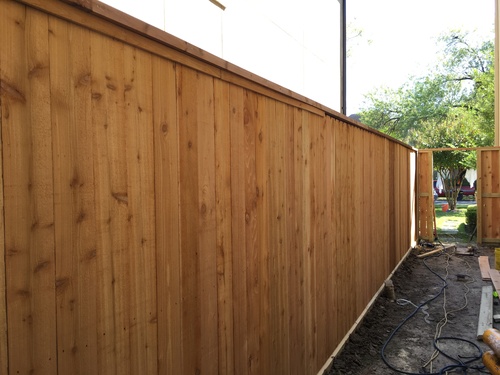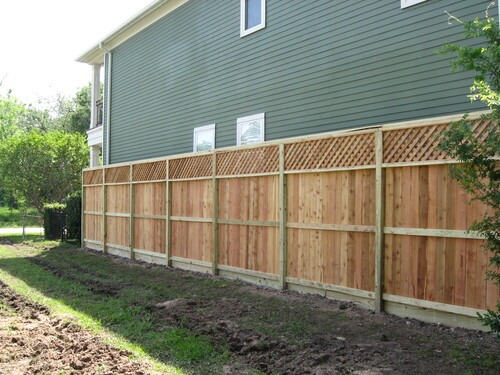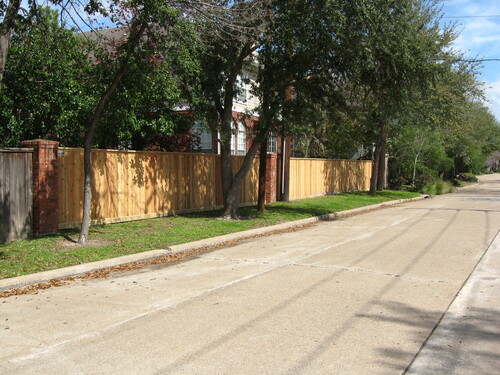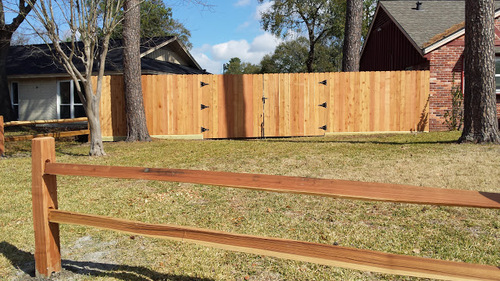 Top Conroe Fence Company Services
Here at Griffin Fence, we're known as the leading experts for fence companies Conroe Texas. You can count on us to provide you with outstanding workmanship and trust that our fences will provide you with all the protection and security you desire.
If you are looking to enhance your property with a wrought iron fence, we have several designs that you can choose from, or we can custom create the look you want to achieve.
At Griffin Fence, we believe that the customer knows what they want, and we're here to give them exactly that.
When you have a new quality fence installed on your property, it can add value to your home. But more importantly, it can also provide you the security you desire for keeping your loved ones, and your pets safe.
We even have a line of safety handrails that can be installed to help individuals feel better about going down your patio or deck steps. Whatever type of fencing you want to have at your property, Griffin Fence in Conroe can provide it!
Here are the services we offer:
Residential ; Commercial Fencing
Metal or Wrought Iron Fences
Chain Link Fences
Wooden Fences
Custom Gates
Gate Operators
We only use the highest quality construction materials when building our fences, and we back every job up with a guarantee. Our team of skilled professionals is not only precisely trained to deliver the best results, but they also work diligently to provide you the fence you always dreamed of having on your property.
We take pride in our work, ensuring that every project meets the customer's expectations and beyond. Regardless if you hire us to do a small or big project, you'll still get the same exceptional service.
You can expect the best from the moment you meet our team, from designing your perfect fence to the installation and or repairs. We aren't finished until you tell us you're 100% completely satisfied!
Conroe Fencing Repairs
If your existing fence was damaged during a recent storm or some other type of incident, call us here at Griffin Fence in Conroe to come out and inspect the damages. We offer top-notch repair services and will give you the best possible price to get your fence looking pristine again.
However, if the damages or repairs needed are extreme, we'll work with you to find the best solution for your fencing needs. We understand how important it is to have a fence to protect your family and valuables.
If your current fence is not one of our products, we'll do everything we can to repair your existing fence or provide you with a free quote to replace your fence with a stronger, more durable option backed by our Griffin Fence guarantee.
Customize Your Fence
Are you looking to install a fence that looks different from everybody else's, or do you have special needs or requirements that need to be met? No problem! We can help design the exact fence you need and have our team of professionals work with you to get the job done.
Sometimes our customers live in developments or have some type of association rules that must be followed when installing new fences in Conroe. We will adhere to the specifications outlined by any rules you must follow and still be able to provide you with a great looking fence!
We can sit down with you and go over all the options available to you, and then you can decide on what type of fencing suits you. Afterward, we'll provide you with a free estimate based on our discussion and make a plan to move forward.
At Griffin Fence in Conroe, our customers come first, and we always listen to their needs and desires. We'll provide professional advice and answer any questions you may have prior to starting the job.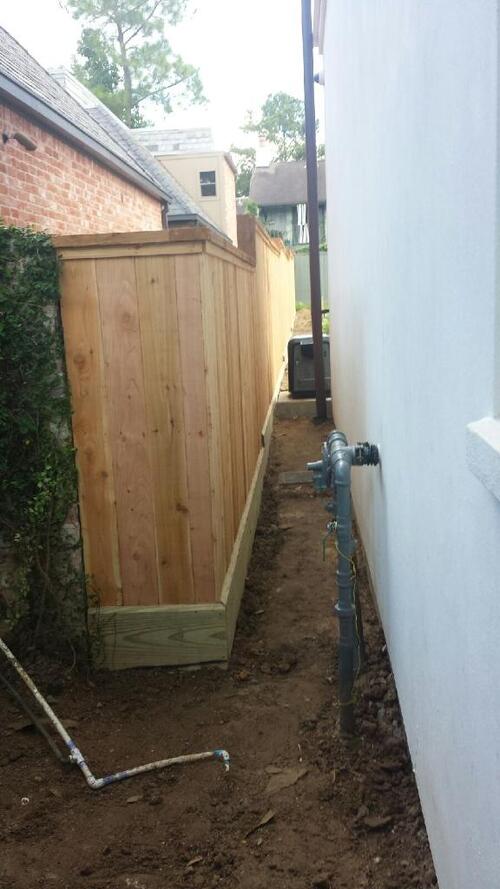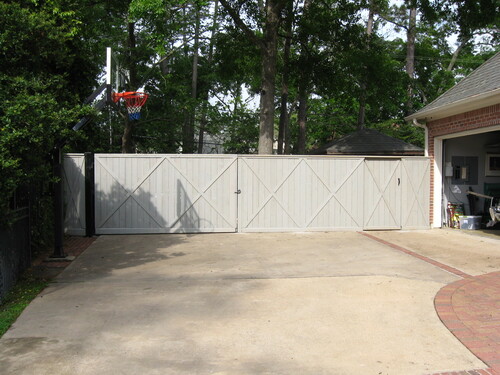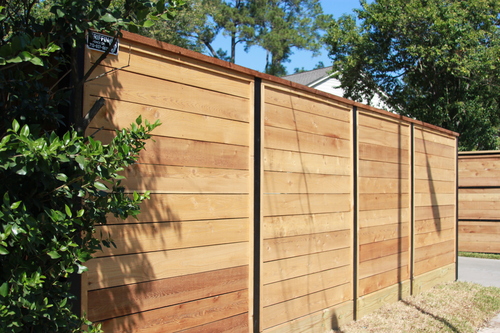 Contact Us Now for Conroe Fences
Griffin Fence has been serving the Houston area residents, including Conroe, for over four decades now, and our clients love our professionally installed fences. Whether you want a completely new fence or just need a wrought iron gate installed, we have the team to get the job done!
If you need any repairs or free advice, don't hesitate to call us to discuss all of your fencing needs. Regardless of your situation, Griffin Fence can provide you with all the answers and make your fencing dreams a reality.
Call us today to schedule an appointment and receive your no-obligation quote. We'll come out and inspect your property to see what types of fences will work best for your Conroe home or business. We'll also give you all the free advice you need to make the best decision.
If you are looking for a fence that will last decades, call Griffin Fence in Conroe today!