Stafford Fencing Solutions
If you are looking for a reliable fence company that provides high-quality workmanship, you won't find a better solution than what Griffin Fence in Stafford can offer. We've worked hard to build our reputation as the #1 fence company serving the Houston area for over 40 years.
Whether you require a simple wood fence design or are looking to create an incredible atmosphere with a custom fence and gate, Stafford fence builders can get the project done better than any other company.
We serve all the fencing needs for residential, commercial, or industrial jobs. In addition, we can provide you suggestions on what will work best for your property and give you free professional advice when needed. We work with suppliers that offer us the best pricing possible on the highest quality materials so that we can share those savings with all our customers. You can get a high-end look at an affordable price when you choose our fence company Stafford TX!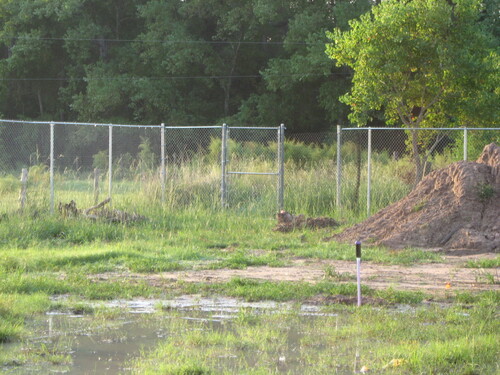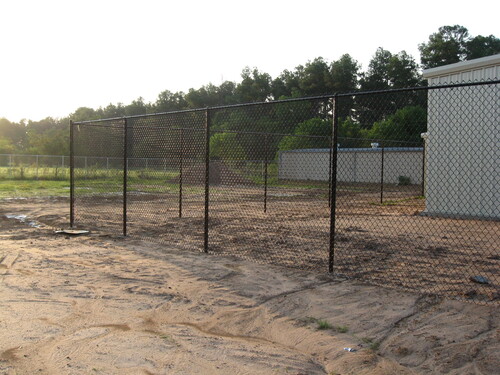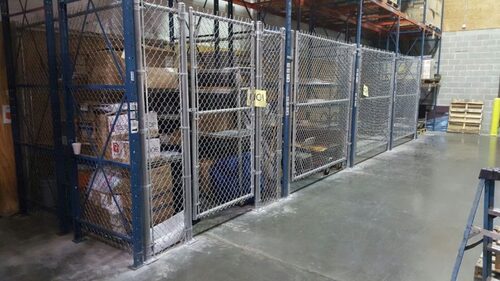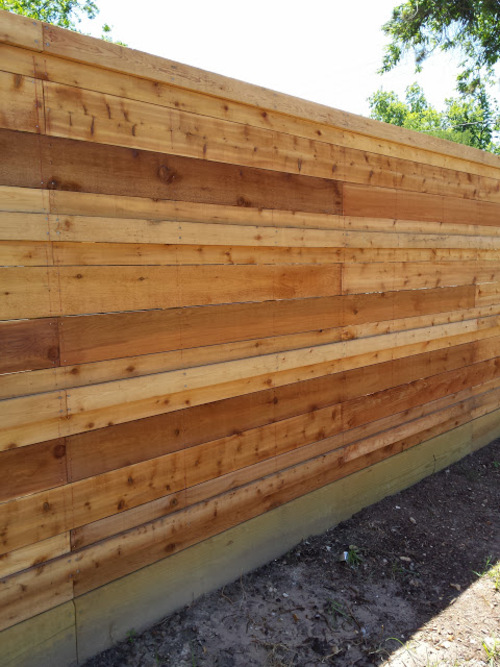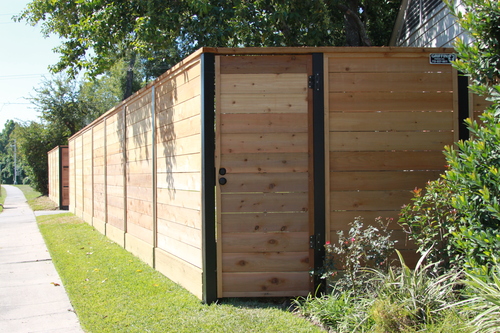 We proudly offer:
Expertly Trained ; Skilled Team
High-Quality Materials
Dependable Timeframes
Competitive Pricing
Exceptional Customer Service
Regardless if you need some fencing repairs or a complete installation, you can count on Griffin Fence to get the job done fast and efficiently. We can help you design the look you desire and make a plan to have it completed at your Stafford location.
So if you are looking to add more security, protection, or value to your property, you need to give us a call so we can provide you with the fencing services you need in Stafford.
We Only Use Quality Materials
We believe honesty is the best policy, and we will let you know what materials are suitable for your property in Stafford and how you can get the best fence that will last for many years.
We are committed to only working with the highest quality construction materials available on the market today. So regardless of whether you need us to build you a wooden fence, metal or wrought iron fence, chain-link fence, or custom gate, only the highest quality materials are going to be used from top to bottom!
Our fences that are designed and built here in Stafford are crafted to stand the test of time. We have customers who still have 20 to 30 year old fences we built for them a long time ago that stood the test of time. They look just as good as they did the day we built them!
That's because we emphasize the durability and reliability of our incredibly highly skilled craftsman that we employ here at Griffin Fence. We only work with the best so that we can deliver the best fences in Stafford.
If you have any questions about the different types of materials we use, we are more than happy to provide you with all the answers to make you feel comfortable with your decision.
If you have your heart set on a specific material, we'll do everything possible to make sure you get the fence you always dreamed about having.
We take the initiative to inspect all of our construction materials before they go to a job site to make sure we are only using the most robust products available in pristine condition right from the start!
You never have to worry about the quality of the materials we use because they have to pass our inspection first before they ever make it to the job location. This is one of the main contributors to our success, and we always put quality over quantity.
We strive to gain the trust of Stafford residents, and that's how we've become the #1 source for Stafford fence builders. If we can't do it, nobody can! If you need more convincing, just take a look at some of our customer's reviews from the work we did for their fencing needs.
You can count on our team of experienced fence installers that have the knowledge and skills needed to get the job done right the first time! In fact, we guarantee your satisfaction because we know we're the best in the Stafford area for providing excellent fencing solutions.
Regardless of how big or small the job is, we'll put a team of skilled professionals on the project that can deliver the perfect results. Having the right people in the right place is one of the top reasons we are a leader in the fencing industry!
What We Offer in Stafford, Texas
You can put all your trust in our team of experts to handle all your fencing needs. We have a wide selection of products to choose from, including styles and custom designs. We take pride in making sure every client is happy; therefore, we only offer the best services possible.
Here's what you can choose from:
Wood Fences
Metal and Iron Fences
Chain Link Fences
Custom Gates
Gate Operators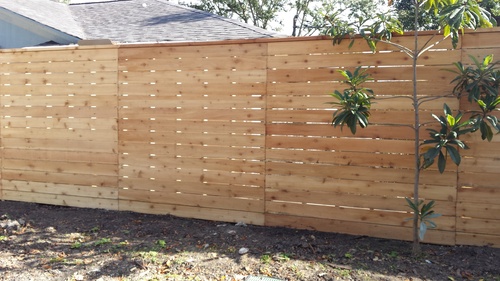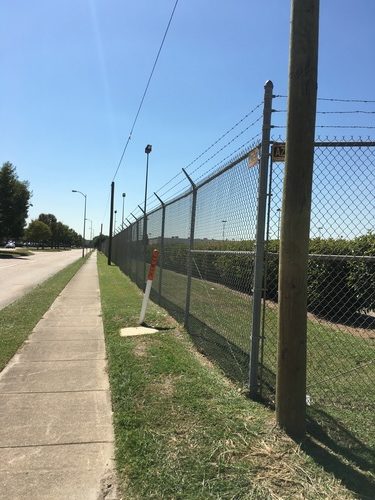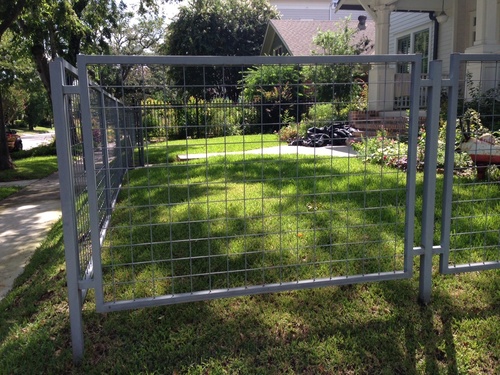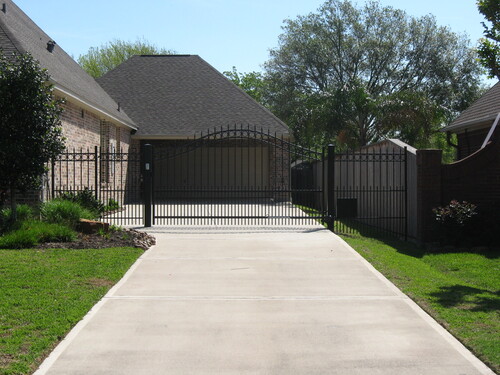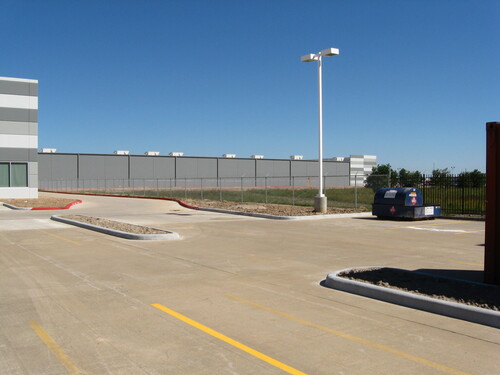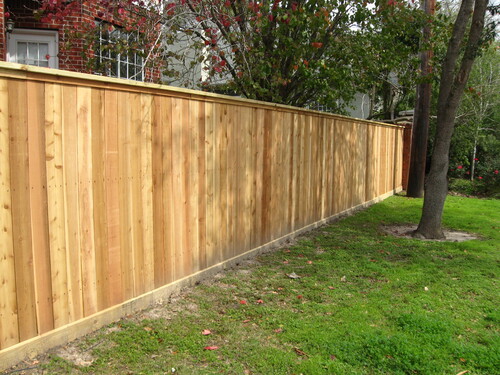 Whether you are looking to create more privacy or just want a safe place for your pets to run around, we can deliver the results you are looking for. We can help add value to your home with a luxurious iron fence or help you feel safer with our selection of chain link fences.
It doesn't matter what your reason is for wanting to install a new fence; we bring the expertise needed to get your fence installed exactly as you imagined it should be. Our quality workmanship and professionalism can't be beaten!
Contact Us Today to Get Started!
If you want to learn more about our fencing services or need some solid advice about which materials would work best for your property, don't hesitate to contact us today.
We are here to provide you quality service from the beginning to the finish line, ensuring that we exceed your expectations when it comes to all your fencing needs!
Call us now to schedule your free, zero-obligation fencing estimate for your Stafford home, business, or property from the leading fencing experts in Stafford.