Fence Katy
Griffin Fence has been installing fences for Katy homeowners, businesses, and industrial locations since 1979. And when it comes to Katy fence repair, no company has been called on more than Griffin!
Why does Griffin Fence stand out from other Katy fence companies? It's the quality of our workmanship. Every Katy fence that we install or repair is given the sharp attention to detail we would expect someone else to give to our own fence installation or repair.
Fence Repair Katy Tx
Griffin Fence is the fence company Katy Tx calls on for fence repairs. Whether you have a chain-link fence, wooden fence, or iron fence, if your fence needs repairs, our team of skilled craftsmen can get the job done.
Even the best-crafted, expertly installed fence needs a tuneup once in a while. Whether it's damage from a storm or weatherproofing or paint that needs touching up, getting repairs taken care of ASAP is the only way to keep your fence looking in tiptop shape. Let damages or wear to your fence linger and they will only get worse until your only option is to replace it completely – a costly job.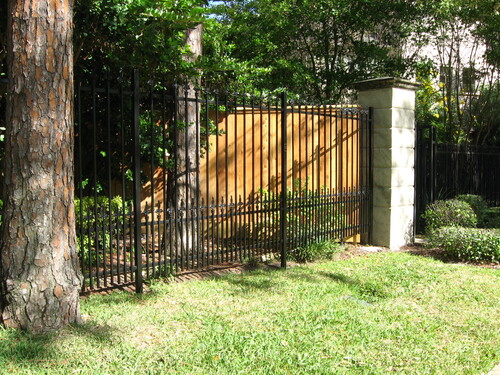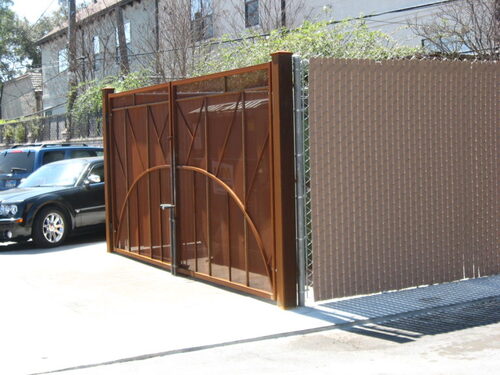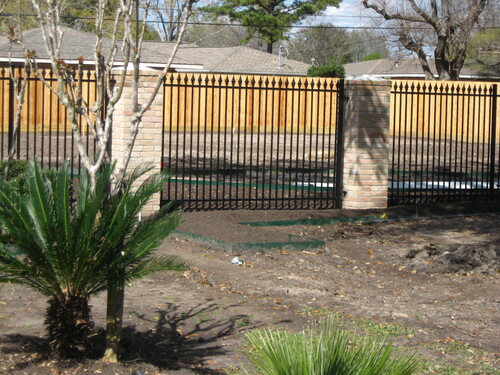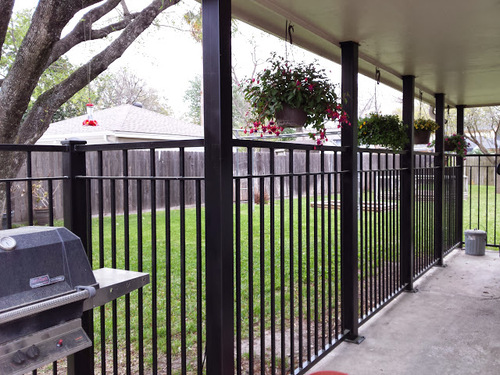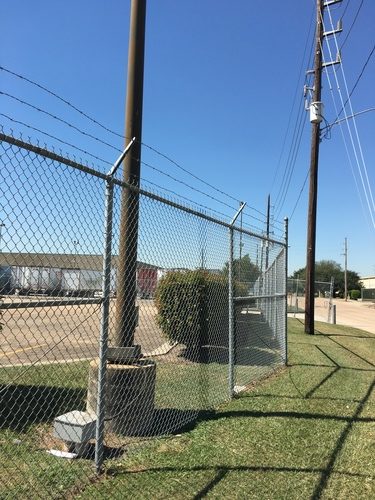 Chain Link Fencing in Katy Tx
Chain link fencing is the most economical fence option for Katy homeowners and business owners. Even though it's economical, our chain link fencing is made from premium materials that will keep trouble out of your yard as well as keep your family safe inside!
When your budget is limited but you need a fence to create a safe space for your children or pets, a secure chain link fence installed by our experts is just what you need.
Wooden Fencing in Katy Tx
Wooden fencing is available in a variety of styles that you can choose based on your style preference or your budget.
A red cedar privacy fence will secure your privacy, keep your family within the safe boundaries of your property, and the dense cedar will stand up to high winds.
Bull panel fencing offers the security of a wooden frame without the complete privacy of a privacy fence so that you can show off your gorgeous garden!
If you're looking for something less traditional, but still want the security of a wooden fence, horizontal wooden fencing is a good choice! The horizontal boards give a more unique appearance to a sturdy fence and the quality cedar wood that we use ensures long-lasting durability.
Iron Fencing in Katy Tx
Iron fencing is another option for homeowners and business owners who are looking for a secure and sturdy fence but not the privacy offered by a privacy fence. Adding iron fencing doesn't just add security to your property, though, it also adds to the value of your property.
Iron fencing offers an added benefit over wooden fencing, too, it's much easier to maintain. A lick of paint once a year and regular cleaning are all it takes!
Our Services in Katy
Here at Griffin Fence, we offer the following services to Katy homeowners and business owners:
Chain link fences
Wooden fences
Iron fences
Gates and Gate Openers
Fence and Gate Weatherproofing and Staining
Fence Repairs
Commercial fencing
Industrial fencing
Benefits of Adding a Fence to Your Katy Home
Addin a fence to your Katy home offers three significant benefits – privacy, security, and safety.
Privacy
Adding a privacy fence to your Katy property is the perfect way to secure your property while keeping your yard out of direct view of passersby and nosey neighbors. A sturdy wooden fence is a perfect way to create your own quiet space even in the busiest neighborhood! Choose from the more traditional board on board or cap and trim fence designs or opt for a unique horizontally slatted fence instead.
Security
A fence can also add security to your Katy home, deterring property criminals by making it much more difficult for stealthy criminals looking for an easy target to trespass. Opt for an iron fence that doesn't offer the privacy of a wooden fence, but that does create a tall obstacle for any thieves contemplating targeting your home.
Safety
A sturdy fence made of quality materials can make your property a safe space for your family by keeping stray animals out and smaller family members in during playtime! Choose from a sturdy wooden privacy fence made of cedar or a less-private metal fence that gives you a clear view of your perfectly curated garden.
Katy Population
The city of Katy has a population of 21,729 and is a smaller Texas town that many families call home. With a relatively wealthy population, Katy homeowners tend toward wrought iron and decorative fencing when it's practical and beautiful cedar privacy fences when privacy is a concern.
Katy Crime
Although it's a smaller city, Katy still ranks quite high on the crime scale. According to Neighborhood Scout, Katy is safer than just 4% of U.S. cities. For every 1,000 residents, there are 4.28 violent crimes and 47.17 property crimes per year. The total crime rate for the city? 51.45 crimes per 1,000 residents. According to Neighborhood Scout's analysis of FBI crime data, the chance of becoming a victim of violent crime in Katy is 1 in 234! If you are worried about the security of your home, consider adding a security fence.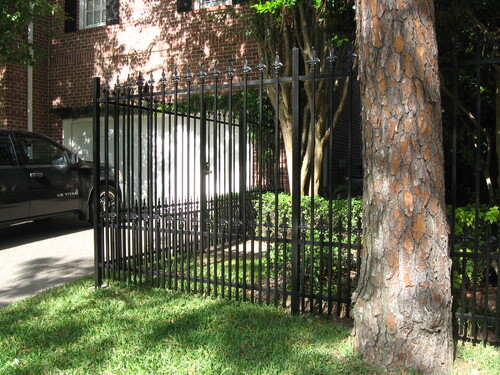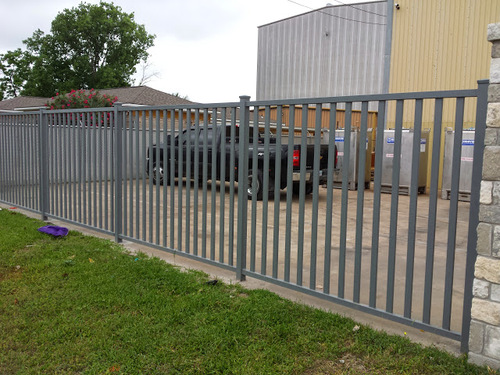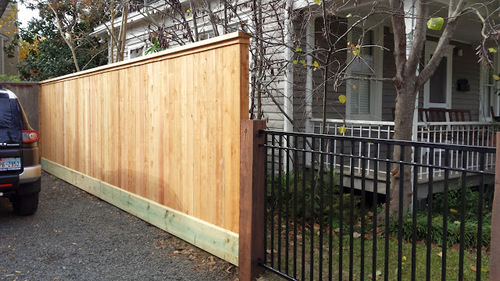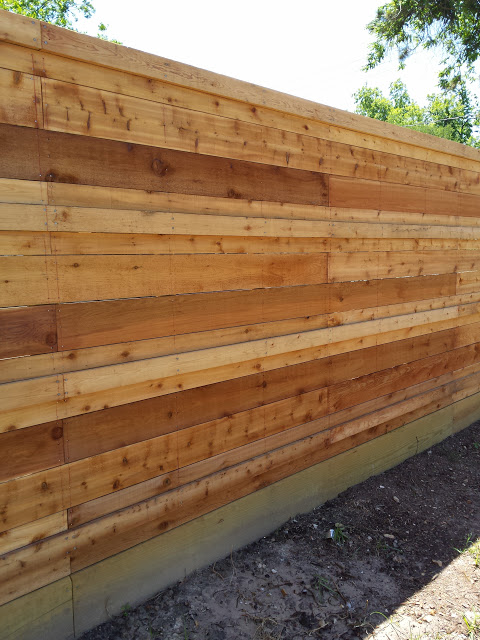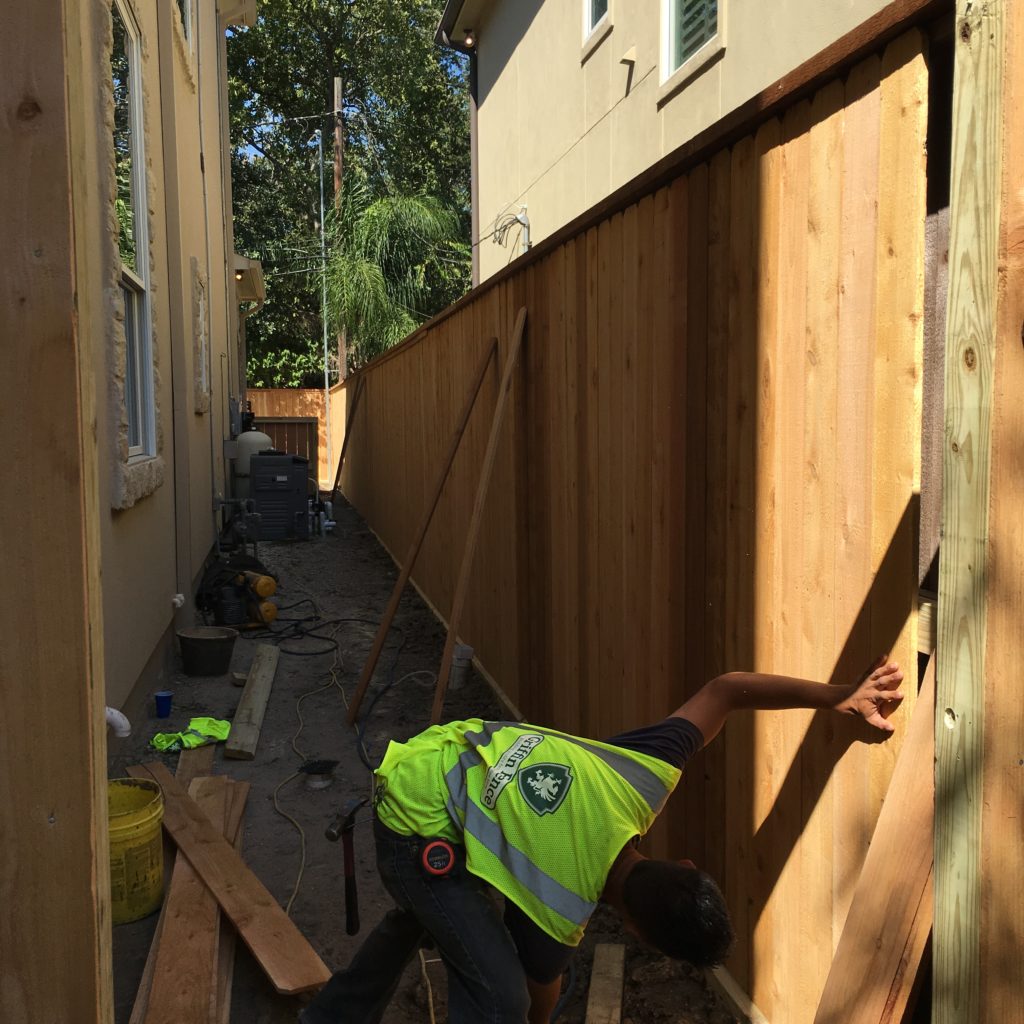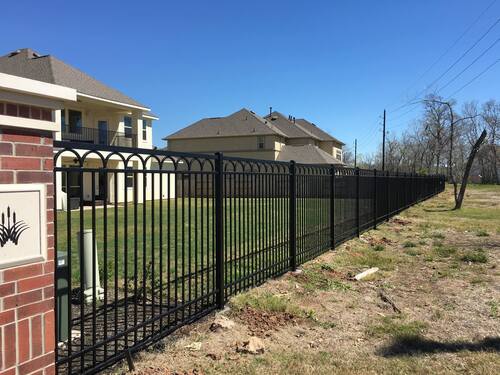 Which Fence Is Right For Your Houston Home?
Not sure what type of fence is right for your Houston home but know that you want a fence installed? Get in touch with us! We can sit down and talk about what your needs are and what type of fence would work best for your property – chainlink, wooden, or iron. We can work together to come up with the perfect fence for your needs while adding curb appeal to your Houston home!
Griffin Fence is dedicated to providing Houston homeowners with fences made with superior craftsmanship, built to last, and planned to meet your budget!