Fence Spring
Griffin Fence has been installing fencing in Katy and the Houston Metro area since 1979. Our experienced team specializes in chain link, wooden and iron fencing installation, gate installation, weatherproofing and painting fences, and fence repairs.
The Fence Company Spring Texas Trusts
Over the years, Griffin Fence has become the fence company that Spring, Texas residents trust, and we could not be more honored!
We have served the fencing needs of over 25,000 Houston Metro residents by installing: treated wood privacy fencing, low-cost fencing, western red cedar split rail fencing, shadow box fencing, good neighbor fencing, custom horizontal fencing, cap and trim fencing, bull panel fencing, board on board fencing, and western red cedar privacy fencing.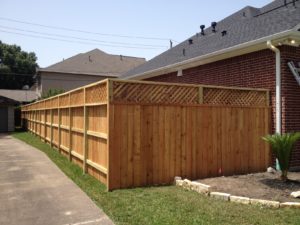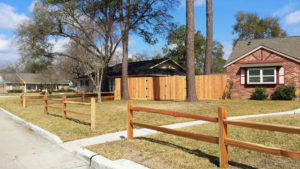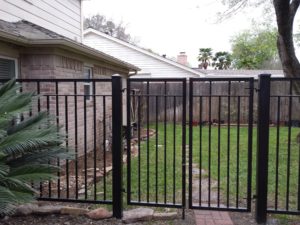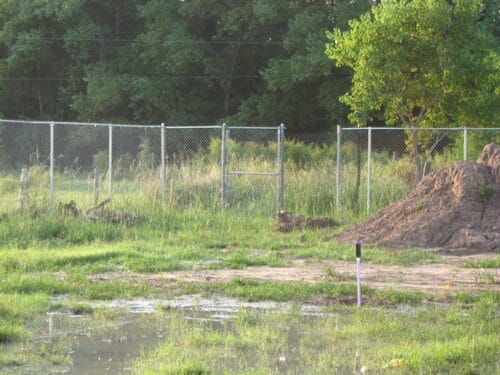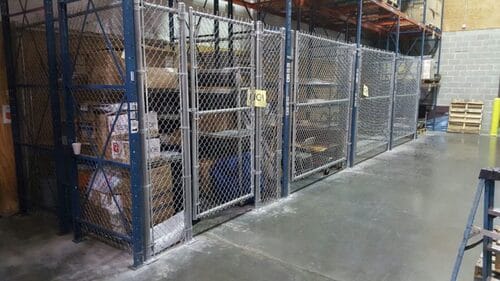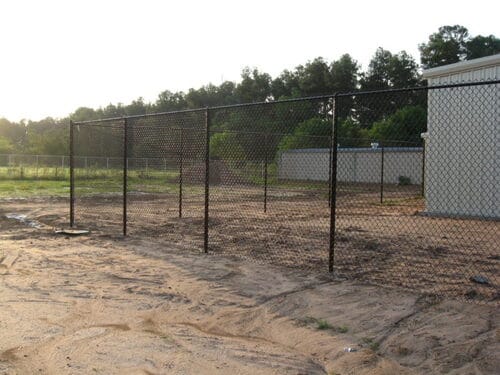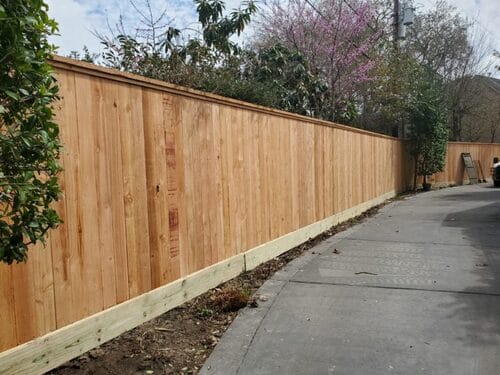 Choosing a Fence, Spring Residents Are As Diverse As Our Fence Selection!
When it comes to choosing a fence, we understand that Spring residents are as diverse as the selection of fencing that we offer here at Griffin Fence!
Not everyone knows what type of fence is best suited to their needs; however, which is where our excellent team of installers comes in! Our team can help you to decide what type of fencing fits your needs and your budget. The process begins with a property evaluation and discussing your unique fencing needs with you.
Fence Repair Spring TX Residents Can Rely On
Our Spring fencing services do not only focus on fence installation! At Griffin Fence, we also help many residents to breathe new life into their older fences. After all, if you have a perfectly sound fence structure, why invest in new fencing when weatherproofing or a lick of paint will get the job done?
Installing a Fence Gate, Spring TX
The gate is the weakest point in a fence, so it is crucial that the gate installed maintains the overall integrity of the fencing. With the best quality of materials and experienced workmanship, our team can ensure that you never have to worry about the integrity of your fence or your fence gate!
Whether looking for a wrought iron entrance gate or a chain link fence gate, Spring residents can trust the workmanship offered by our skilled team at Griffin Fence.
Our Services in Spring
Here at Griffin Fence, we offer the following services to Spring homeowners and business owners:
Chain link fences
Wooden fences
Iron fences
Gates and Gate Openers
Fence and Gate Weatherproofing and Staining
Fence Repairs
Commercial fencing
Industrial fencing
Chain Link Fences
Chain link fences are budget-friendly and the perfect choice for homeowners looking for a no-frills fence that keeps children and pets from wandering away from the safety of your home.
Wooden Fences
Wooden fences are the more traditional fence choice – particularly if you are looking for a privacy fence. Choose a more decorative horizontal red cedar fence or go for a white picket fence – it's up to you!
Iron Fences
Iron fences are a good solution for home security because they create an obstacle to thieves but keep your property in the sightline of neighborhood crime watch! Although more expensive, iron fences require much less maintenance and are more acceptable to neighborhoods with strict regulations on the aesthetics of the development.
Gates
The perfectly designed gate can secure your property while also improving the curb appeal of your home! Whether you need a good-neighbor gate built into your wooden fence or a large entry gate to your home, we have plenty of solutions to choose from!
Why Add a Fence to Your Spring Home?
Adding a fence to your home in Spring, Texas has many benefits that include
Privacy – wooden privacy fences provide seclusion from nosey neighbors!
Security – wrought iron fences create obstacles for property thieves without offering concealment.
Safety – a sturdy privacy fence can keep out stray animals while keeping your children and pets inside a safe, cordoned-off safe space.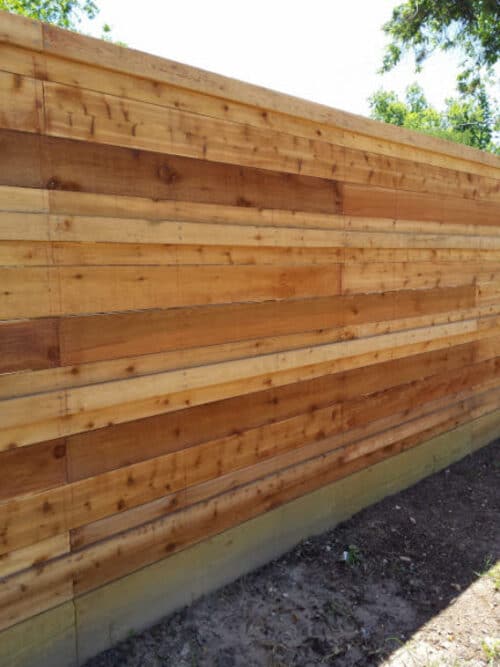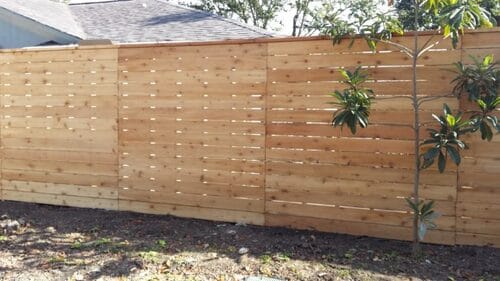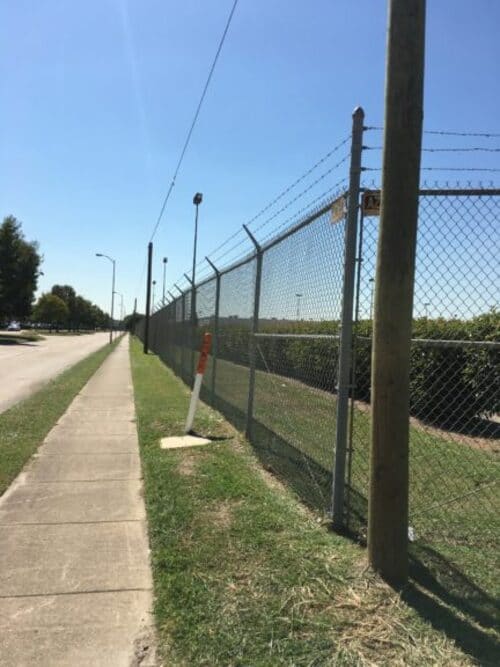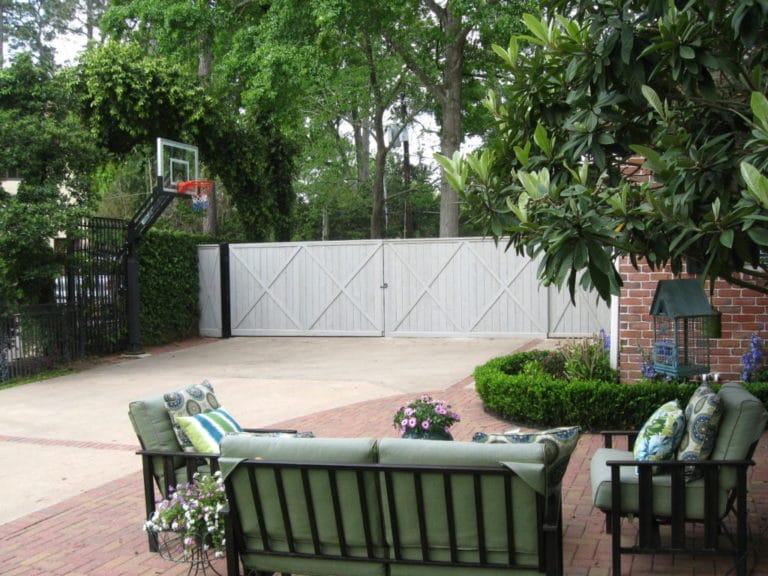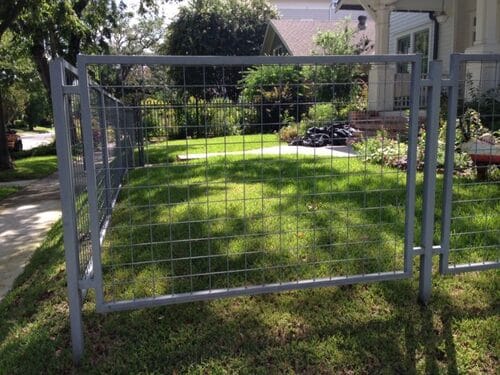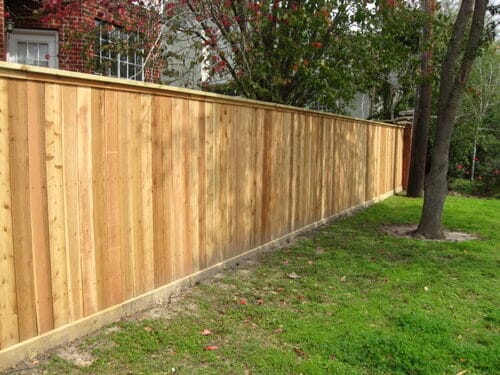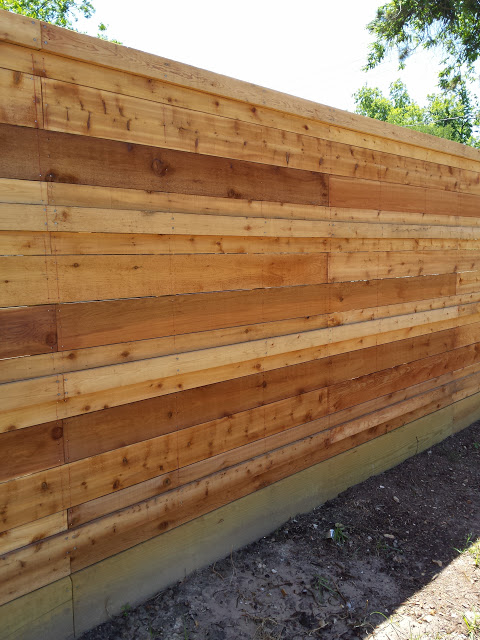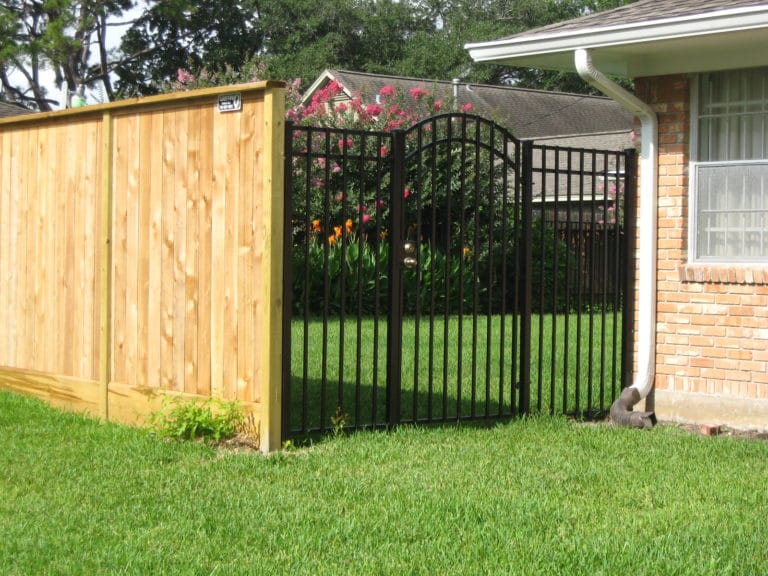 Choosing the Right Fence For Your Home
We have a nice selection of fences to choose from at Griffin Fence, but we can also help you to create your unique fence design if you prefer. We have had clients use horizontal boarding and we have had clients combine a horizontal red cedar fence with an ornate iron gate and the resulting fence looked incredible!
Have an idea for a custom fence for your property? We can make it happen! Give us a call today and let us know what you are thinking, and our team can help you to bring your idea to life!
Spring Population
Spring is a larger middle-sized town in Harris County, Texas, with a population of 60,827. How dense is that population? There are 2,576 people for every square mile. That is quite a busy town and the perfect reason to invest in a privacy fence to keep your property secluded from the other 2,575 people in your square mile of land!
Are you looking for a Spring privacy fence? We suggest going with a western red cedar privacy fence. Western red cedar is a stable wood that naturally keeps mildew and insects away – plus, it is just a gorgeous-looking wood!
Spring Crime
Spring in a safe neighborhood compared to many other areas of the state, in fact, where Houston ranks as safer than just 3% of U.S. cities, Spring is safer than 40% of U.S. cities, according to Neighborhood Scout!
Although crime rates are quite low in Spring, Texas, there is an average of 806 property crimes per year! This is a great reason to get started on installing that tall wrought iron fence around your property.
Wrought iron fences are not just aesthetically pleasing, they also create an obstacle that property thieves must overcome. Better yet, the gaps between iron bars on the wrought iron fence ensure that the intruder can be spotted even if they do manage to scale the fence!
Are You Looking For the Perfect Wooden Fence, Chain Link Fence, Wrought Iron Fence, or Ornamental Gate For Your Spring, Texas Home?
At Griffin Fence we are dedicated to providing Spring homeowners with fences made with first-rate craftsmanship, built to last, and planned to meet your budget!