When it comes to enhancing the privacy, security, and beauty of your property, a wood fence can be an excellent choice. If you're located in the vibrant city of Houston and are considering installing a wood fence, you'll want to partner with a reliable and experienced Houston wood fencing company. In this blog post, we will introduce you to the benefits of hiring a professional wood fencing company in Houston and highlight the qualities to look for when making your selection.
Expertise and Experience
One of the primary advantages of hiring an Houston wood fencing company is their expertise and experience in the field. These professionals have a deep understanding of wood fencing materials, design options, and installation techniques. They can guide you through the entire process, from choosing the right type of wood and fence style to ensuring precise and secure installation. Their knowledge and experience enable them to deliver high-quality results that meet your specific needs and preferences.
Customization and Design Options
An Houston wood fencing company can provide you with a wide range of customization and design options for your fence. They understand that every property is unique, and they can tailor the design to complement your landscape, architecture, and personal style. Whether you prefer a classic picket fence, a solid privacy fence, or a decorative lattice design, a professional wood fencing company can bring your vision to life. They can also offer suggestions and recommendations based on their expertise to help you make informed decisions.
Quality Materials and Craftsmanship
Choosing the right materials for your wood fence is crucial for its longevity and appearance. A reputable Houston wood fencing company will have access to high-quality wood materials, such as cedar or pressure-treated lumber, that are resistant to rot, decay, and insect damage. They can source the best materials within your budget and ensure that your fence is built to withstand the local climate conditions.
Efficiency and Time Savings
Installing a wood fence can be a time-consuming and labor-intensive task, especially for those without experience in construction. By hiring an Houston wood fencing company, you can save valuable time and effort. These professionals have the necessary equipment, tools, and skilled labor to efficiently complete the installation process. They can handle all the details, including obtaining any necessary permits and ensuring compliance with local building codes.
Professional Installation and Long-Term Support
A professional wood fencing company in Houston will ensure proper installation of your fence. They will meticulously measure and level the fence components, set the posts securely, and assemble the panels with precision. Their goal is to create a durable and structurally sound fence that will stand the test of time. Furthermore, reputable companies often provide warranties on their workmanship, giving you peace of mind and long-term support should any issues arise.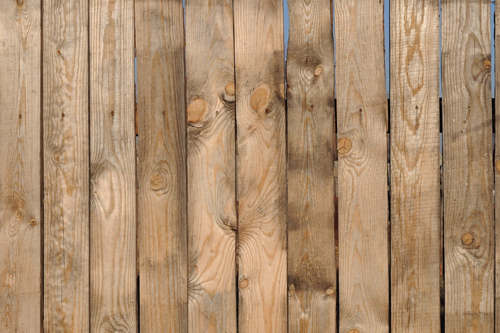 When it comes to installing a wood fence in Houston, partnering with a reliable and experienced wood fencing company is crucial. They offer expertise, customization options, quality materials, and efficient installation, saving you time and ensuring a beautiful and functional fence. By choosing a reputable Houston wood fencing company, you can enhance the aesthetic appeal and value of your property while enjoying the privacy and security that a wood fence provides.