Are you looking for cost-effective ways to create a private and secure space on your property? Privacy fences can provide shade, privacy and security from passerby and roaming animals, but they don't have to break the bank. There are dozens of cheap DIY projects that homeowners can undertake to create an attractive yet affordable fence around their home or yard. In this blog post we'll explore some of the most popular privacy fence cheap ideas you can use to improve your outdoor space without spending a fortune.
When it comes to fencing, the typical homeowner may think that they have to break the bank to get quality materials and installation. Fortunately, this isn't always the case; with a little bit of research and some creative thinking, there are alternatives that won't cost an arm and a leg. From using recycled materials to constructing your own fence from scratch, here are some of the best ideas for budget-friendly fence options.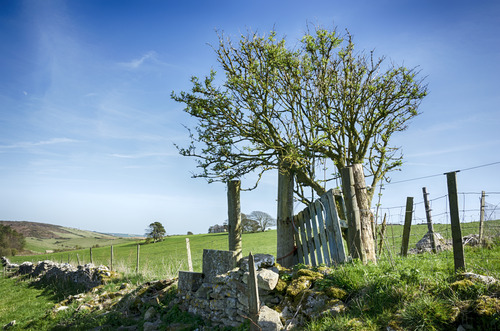 Pallet Fence
If you're looking for an inexpensive way to create a barrier around your property, consider constructing a pallet fence. A pallet fence is an economical and creative way to create a unique outdoor space. Pallet fences are typically constructed from wooden pallets stacked on top of each other and come in standard sizes of 48×40 inches. This makes them easy to work with when it comes time for installation. The end result will be an attractive and surprisingly sturdy structure. They can be used to define boundaries in gardens or yards, provide privacy, or simply add decoration. With some basic tools and an eye for design, anyone can create a pallet fence in no time.
Building a pallet fence begins with collecting the necessary materials. Pallets may be found at local hardware stores or lumber yards, or even from online vendors. The most important factor is to make sure that the pallets are made of solid wood and are in good condition, as this will ensure the fence's durability. Once the pallets have been acquired, the next step is to prepare them for installation by cleaning, sanding and staining them if desired.
To assemble the fence, begin by laying out the pallets side-by-side in a row along where you want the fence line to be. Attach them together by screwing or nailing the pallets together, making sure that each one is attached securely to its neighbor. Once all of the pallets are connected, use a saw or drill to create any desired openings in the fence panels for gates or other features. Finally, secure the fence panels into the ground by pounding stakes into the ground and attaching them to the fence.
With a bit of time, effort and creativity, anyone can build their own pallet fence. The advantages include being inexpensive, attractive and customizable. Plus, it's an eco-friendly way to transform a space because it reuses otherwise discarded materials.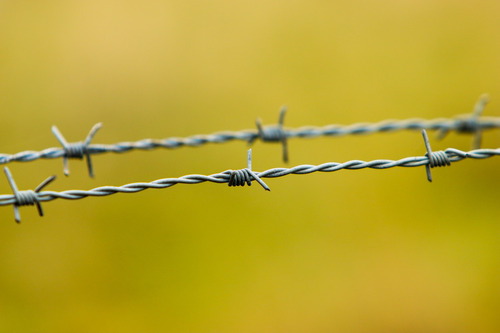 Barbed Wire
Barbed wire is another low-cost option for DIYers who want a secure perimeter around their home. Barbed wire, also known as barb wire, is a type of fencing material made up of metal wires twisted together with sharp edges that are designed to prevent movement across the fence. It has been used for centuries and continues to be used today in a variety of applications. Barbed wire is an effective way to keep animals contained or protect property from unauthorized access. In this article, we will look at the history of barbed wire, its uses and advantages over other types of fences.
The first barbed wire was invented in the United States in 1873 by Joseph Glidden. He had seen how fencing on farms was often destroyed or cut through by animals, so he came up with a new material that would be difficult to break or tamper with. The original design of the barbed wire consisted of two strands of wire twisted together. As the wires were twisted, small points of metal were inserted between each twist to create sharp edges. This wire was much stronger and more difficult to tamper with than traditional fencing materials and quickly became popular among farmers.
Barbed wire has many uses today in a variety of settings. Barbed wire is typically used on large properties that need multiple lines of security at different heights.
Barbed wire has many advantages compared with other types of fencing materials. It's not only effective but also relatively inexpensive compared to other types of fencing material. It is also a powerful deterrent for unwanted access as the sharp edges are designed to prevent movement over or through the fence. In addition, barbed wire is a very flexible material and can be stretched around corners and other obstacles with ease.
Of course, be sure to read up on local ordinances regarding barbed wire before installing it around your home; it's important to obey any laws or regulations in place where you live.
Non Traditional Materials
If you're wanting something more aesthetically pleasing than traditional fencing materials, look into using found objects such as logs or stones as an alternative form of boundary around your property. Logs can be gathered from nearby woodlands or purchased from lumber yards (there are usually discount logs available) and arranged in whatever pattern suits your needs – straight lines, curves or even overlapping patterns are all possible options! Stones can also be collected from fields or river beds and used as edging along pathways or property lines – just make sure you don't take too many stones from any one area so as not to disturb natural habitats!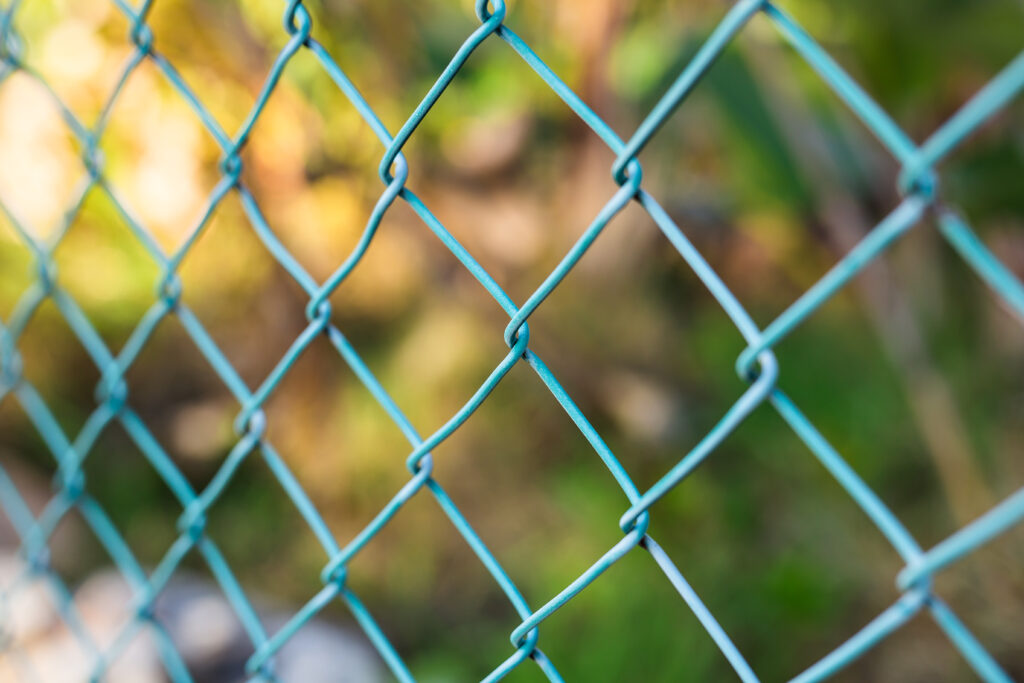 Chain Link Fences
Chain link fences are a popular choice for homeowners, businesses, and public spaces due to their low cost and ease of installation. They are also highly durable and require minimal maintenance. Chain link fences provide an effective barrier between properties, while still allowing for visibility through the diamond-shaped openings in the fence fabric. This post will provide an overview of chain link fencing materials, installation methods, and design options available today.
When shopping for chain link fencing materials, you will find three primary types of fence fabric: galvanized steel, vinyl-coated steel, and aluminum. Galvanized steel is the least expensive option and offers superior strength and durability. Vinyl-coated steel provides a layer of protection against corrosion and also adds an aesthetic element to the fence. Aluminum is the most expensive option, but also offers superior corrosion resistance and requires minimal maintenance.
Installing a chain link fence requires basic tools such as post hole diggers, shovels, mallets, string lines and tensioning bars. Your fence posts should be at least two feet deep into the ground for proper support. Once your posts are in place, the fence fabric can be threaded through the post openings, secured with tensioning bars, and tightened using a tension bar.
PVC Piping
PVC piping is becoming increasingly popular among homeowners who want an affordable yet attractive material for their fences. PVC pipes come in various shapes and sizes, making them easy enough to work with when creating custom designs and patterns – plus they're lightweight enough that anyone can handle installation without needing any special tools or equipment! To ensure durability and strength over time though, make sure that all PVC joints are securely glued together before attaching them together into larger segments then installing those parts onto existing posts or panels if desired!
Bamboo
Finally, if you'd rather use something more unconventional than traditional fencing materials like wood or chain link – why not try bamboo? Bamboo is highly durable yet surprisingly lightweight – making it ideal for both short-term applications (such as screening off sections of your yard) as well as long-term structures like full-scale privacy screens for patios and decks! While purchasing pre-cut bamboo pieces may be costly – you could easily cut down your costs by buying poles in bulk then cutting them into smaller sections yourself at home using nothing more than a handy saw!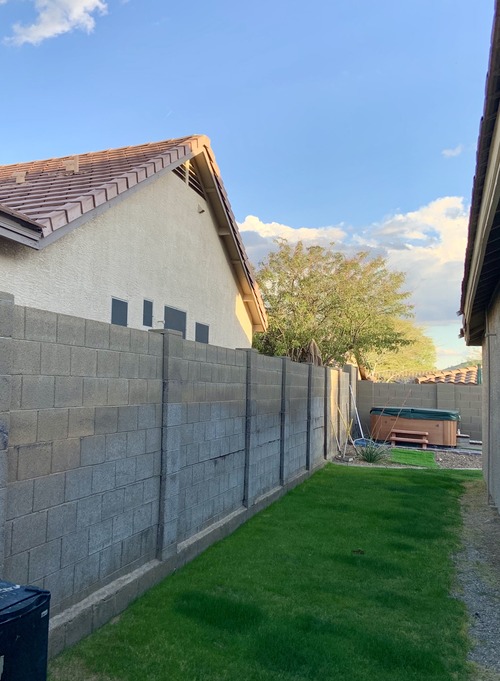 Concrete Fencing
Concrete fencing is a popular choice for many homeowners looking to add security and privacy to their property. It provides a strong, durable barrier that can last for years with minimal maintenance required. Concrete fencing also has the added benefit of being aesthetically pleasing, as it comes in various styles and colors to suit any landscape design. Whether you're looking for an elegant border around your pool or a more industrial look along the perimeter of your property, concrete fencing offers numerous options for customization. With its low cost and easy installation, it's no wonder why this type of fencing is becoming increasingly popular among homeowners.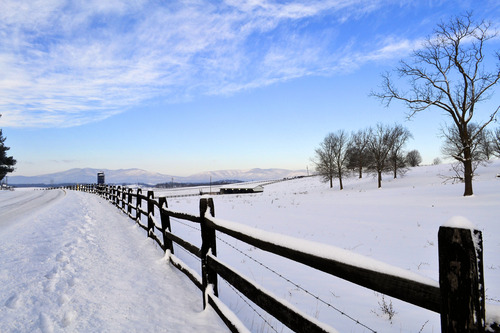 Split Rail Fencing
Split rail fencing is a classic, rustic style of fence that adds charm and character to any property. This type of fencing has been used for centuries as a way to define boundaries while also providing an attractive aesthetic addition to the landscape. Traditionally made from cedar or locust wood, split rail fences are incredibly durable and require minimal maintenance over time. With its timeless look and strong construction, split rail fencing is the perfect choice for anyone looking to add some old-world flair to their outdoor living space.
Living Fencing
Living fencing is an innovative and sustainable way to create a protective barrier around your property or garden. It uses fast-growing plants that are carefully selected for their strength, durability, and aesthetic appeal. This type of fencing provides many benefits over conventional fences such as privacy, noise reduction, wind protection, and natural beauty. Additionally, living fences require little maintenance while providing year-round coverage. With these advantages in mind, it's no wonder why more people are turning to living fencing as an alternative to traditional wooden or metal fences.
Lattice Fencing
Lattice fencing is a great way to add privacy and style to your yard. It can be used as a border for gardens, patios, decks, or any other outdoor space. Lattice fencing comes in a variety of shapes and sizes so you can find the perfect fit for your needs. The latticework pattern also adds an attractive design element to your landscape. Whether you're looking for something functional or decorative, lattice fencing has many benefits that make it worth considering.
Wattle Fencing
Wattle fencing is an ancient building technique that has been used for centuries to create sturdy and attractive fences. This type of fence uses flexible wood such as willow, hazel or chestnut woven together with horizontal sticks to form a lattice-like structure. Wattle fencing is often associated with traditional English countryside gardens, but it can also be used in more modern settings. This type of fencing is versatile, easy to install and maintain, and provides a unique look that stands out from the crowd.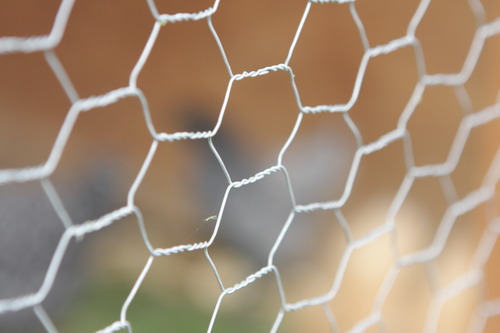 Chicken Wire Fencing
Chicken wire fencing is a versatile and cost-effective option for enclosing, protecting, and containing all kinds of animals. Whether you're looking to keep chickens, rabbits, or other small animals safe in your backyard or need to secure larger livestock on a farm or ranch, chicken wire fencing offers an affordable solution that is easy to install and maintain. This type of fencing provides plenty of security while still allowing the animals within it plenty of room to roam around. Read on for more information about the benefits of using chicken wire fencing.
Conclusion
Fencing doesn't have to break the bank; there are plenty of solutions out there that won't cost big money yet still provide adequate protection against intruders while still looking great too! Whether you decide on creating something unique with found objects or going with one of these more standard options – know that finding cheap fence ideas doesn't mean sacrificing function over form – so take advantage today by exploring these low-cost alternatives now!