Installing a fence is a great way to keep unwanted pests out and your pets in your yard. However, a gap underneath the fence can render the entire fence less than effective, if not entirely useless.
As a result, you should fix the gap underneath your fence, but the best method for fixing the gap will depend on the type of fence you have. For most fence types, chicken wire can help fill the gap underneath your fence safely and effectively.
To learn how to fix the gap under your fence, keep reading. This article provides a complete overview of how to fix the problem for most fence types, as well as methods that work on most fences. Scroll down for all of this and more.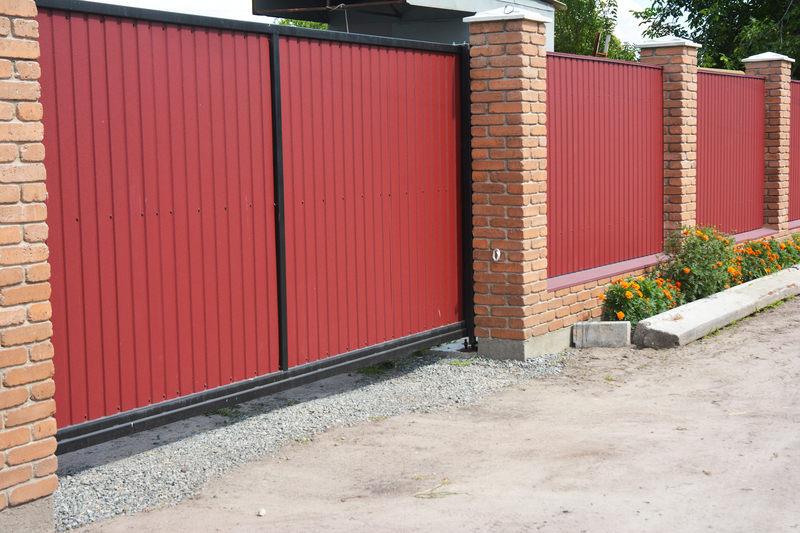 How Do You Fix a Gap Under a Fence?
If there is a gap underneath your fence, you will need to use filler material to remove the problem. For example, you can put chicken wire in the gap so that the fence opens and closes freely without the gap being exposed. You could also put wood blocks in the gap or even fill it in with cement.
Fixing a Gap Under a Fence Based on Fence Type
The most effective way to fix the gap underneath the fence is to match the filler material to the type of fence you have. That way, the gap is fixed without turning your yard or fence into an eyesore.
Below, you'll find the most common types of fences. This includes wooden fences, chain link fences, iron fences, and plastic fences. Each one of these fence types comes with a top fixing method based on the fence in question. Let's take a look.
Wooden Fence
Wooden fences are highly attractive and offer a classic look to your yard. If you need to reduce the gap in a wooden fence, you want to retain the classic appearance while adding more structural integrity to the fence at large.
In order to fix the gap underneath the wooden fence, it's best to add a small wooden step or block in the gap. This will help to fix the problem without distracting from the appearance of the fence. At the same time, it will add more stability. You can try chicken wire as well.
Chain Link Fence
Chain link fences are some of the most effective for keeping pests and unwanted people out. However, the effectiveness is quickly cut in half if there are gaps underneath. The good thing about chain link fences is that it is easy to fix this problem.
All you need to do is slightly dig underneath the gate further and place chicken wire in the area, almost creating a speedbump. Then, refill the area with dirt to keep the wire in place. If you use enough dirt, the wire should not even be visible.
Even though it won't be visible, the chicken wire will be located underneath the fence. What this means is that animals will have more difficulty digging into your fence since the wire will scratch their paws before they get the chance to finish their tunnel.
Iron Fence
Iron fences are highly durable and effective for keeping items in or out, depending on your purpose. Unfortunately, iron fences can be more difficult to fix if there is a gap underneath the fence, but you are not without options.
The best thing to do if there is a gap underneath your iron fence is to weld a bar located at the bottom of the fence. This bar will take up the space to reduce the gap while maintaining the structural integrity and the appearance of the fence. Chicken wire is a more cost-efficient alternative.
Plastic Fence
The last type of fence we will consider is the plastic fence. Plastic fences can look really attractive, but they aren't as strong as the other fence types. Consequently, it can be difficult to reduce the gap underneath the fence without causing any structural integrity.
There are two methods you can try in order to fix the gap. You can glue a rubber door sweep underneath the gate, or you can place a speedbump underneath the gate in the gap. You can also create your own speedbump by using concrete.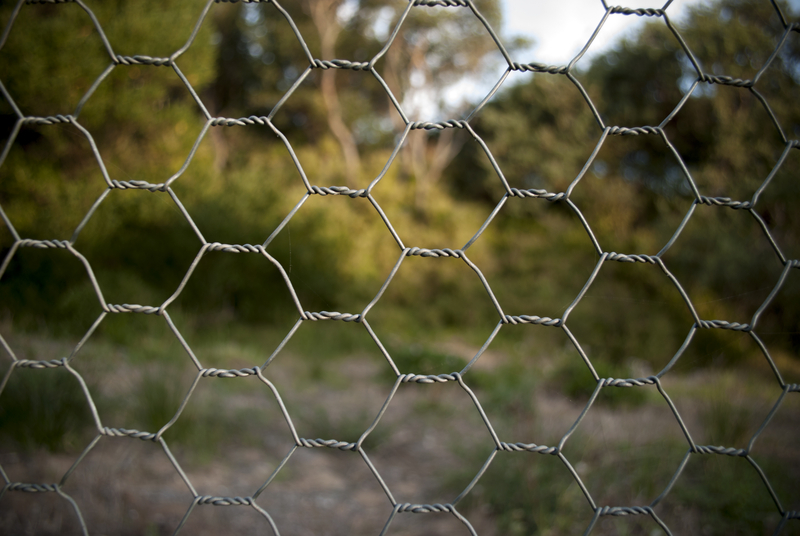 Materials That Work on All Fence Types
Even though the best way to fix a gap underneath your fence is to consider your type of fence specifically, there are some materials that work on virtually all types of fences. You can use these materials to eliminate the gap in a quick and efficient manner.
Most of the materials have been mentioned above, but here is a closer look at each one of the universal materials that can be used on virtually all fenced types.
Chicken Wire
Chicken wire is the most effective material for removing gaps underneath the fence. It can easily deter animals from getting in or out.
Plus, you can easily change the structure of the chicken wires so that it fits perfectly in the gap. So that the chicken wire looks more attractive, you can even fill it in with dirt, ensuring the chicken wire isn't visible but still effectively fills the gap.
One benefit of using chicken wire is that the material is really affordable and easy to find. If you are on a budget, chicken wire is one of the best options. It is almost guaranteed to work on every fence type without costing you a fortune.
Concrete
Another reliable way to fix the gap underneath your fence is to use concrete. All you need to do is pour concrete into a mold that can easily fit underneath the gap. This almost creates a speedbump item so that animals can't get in or out.
Although concrete isn't quite as affordable as chicken wire, it is still relatively cheap. You should be able to find it relatively easily. Of course, you will have to wait for the concrete to dry before you can install it underneath the fence.
Plastic Speedbumps
Because gaps are such a common problem for fences, certain stores sell specially made plastic speedbumps. These speedbumps are designed to be placed in the fence gap so that the area between the ground and fence bottom is completely covered.
Plastic speedbumps are a good choice if you aren't very crafty and don't want to craft a speedbump or gap filler on your own. These speedbumps might be a bit more expensive since they are pre-made, but they might be worth the extra price for individuals who don't want to make their own filler.
Rocks
Rocks can be a great way to fill up the gap underneath your fence for cheap. All you need to do is get small to medium size rocks and fill them in the gap space. This method is a good choice if you don't have dogs that are particularly stubborn when it comes to getting out.
If you select this method, know that the rocks will likely move from time to time, especially if you have a stubborn dog or live in a rainy area. As a result, you might have to rearrange the rocks or buy new ones if you live in these areas, but the rocks will stay in place otherwise.
Weatherstripping
Weatherstripping is a type of rubber material that you can put at the bottom of your fence gate. Weatherstripping is designed to keep the gap closed while also looking great. There are tons of different weatherstripping materials and methods for application.
Weatherstripping is one of the more expensive options on our list, but it is also one of the most effective. It is an especially great choice if you live in an area that is prone to heavy rains and other elemental factors.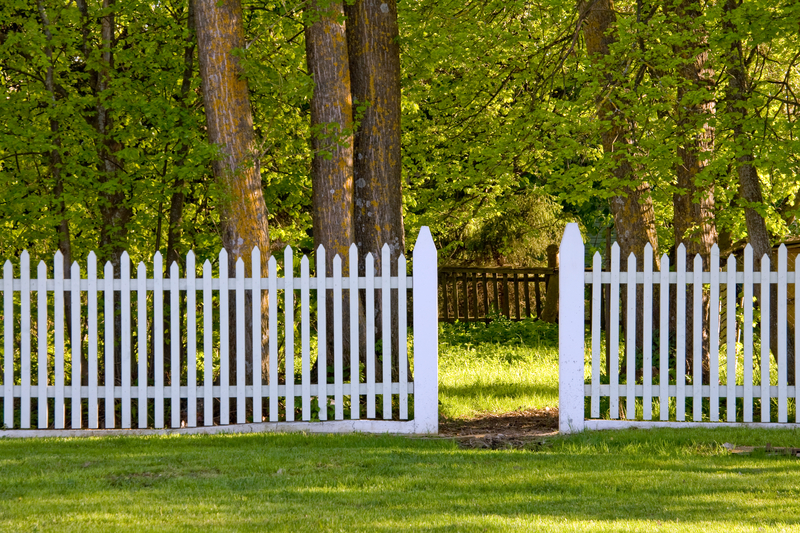 How to Choose the Best Material for Me
As you can see, there are tons of materials and methods to choose from if you need to fix the gap underneath your fence. Because of these numerous options, you might not know which material is best for your fence and environment.
To ensure that you choose the best material for your yard, here are four factors you need to consider when making the final decision. By considering these four factors together, you can select a material that is perfect for your home and yard.
Fence Type
Once again, the most important factor to consider when selecting the material is your fence type. You want the material to blend into your fence without much distraction. For example, woodblocks typically look great with wooden fences, but they would be very distracting next to a chain link fence.
Luckily, there are some materials that blend in with practically every fence type. Chicken wire, concrete, rocks, and weatherstripping tend to look pretty decent with practically every fence material.
Pets
The next factor you need to consider is your pets. Do you have a fence because you have pets you need to keep inside? If so, you will want a material that can stand up to your pets, even if they start digging and try to escape.
If you have pets that like to dig, it's especially important to select the filler material with that in mind. If you have a dog that digs, you might want to opt for chicken wire specifically. This chicken wire will help to deter the dog from digging in that area in the future all while fixing the gap.
Environment
Environment and frequent weather conditions can help you narrow down the best materials for you. If you don't live in an area with particularly rainy conditions, it might not matter what material you get. However, individuals that live in super rainy conditions will definitely want gap filler that will not rot or go bad after a year.
Budget
Finally, the last thing to keep in mind is your budget. All of the materials we have looked at come at different price points. Luckily, many of them are affordable. If you are on a budget, look for affordable methods to ensure you fix the fence gap without destroying your budget.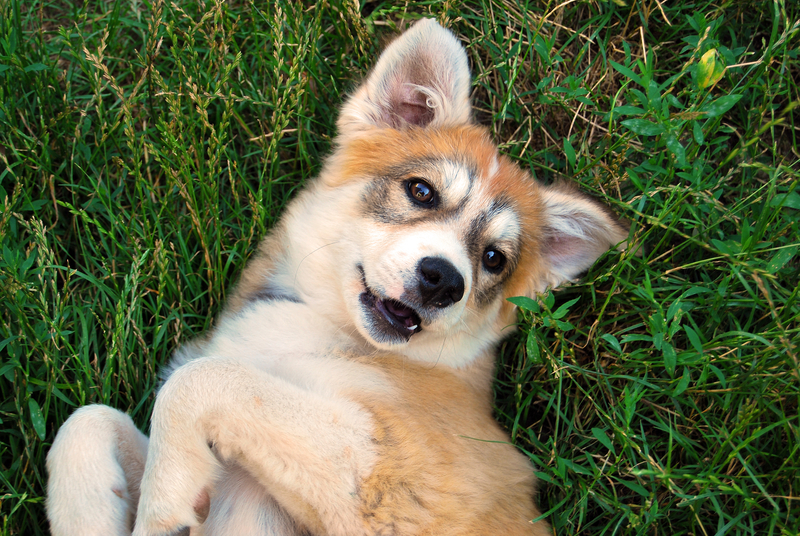 Take Time to Play With Your Pets
One of the most common reasons people find gaps underneath their fence is because animals dig to get in or out of the fenced-in area. If you have a pet that is responsible for this gap, it likely needs a little bit more attention from you.
When dogs consistently dig holes, it is typically from boredom. If your dog is digging holes trying to escape the fence, it is a sign that you need to play with your dog more and help burn some of its energy. Playing with your dog when it is outside or taking it on more frequent walks may help the problem.
If you do not try to fix the root of the problem, you will quickly find that your dog will find somewhere else to dig. What this means is that your entire fence will end up getting gaps at the bottom as your dog learns it needs to dig elsewhere.
So, fix the gap underneath the fence, but don't fail to fix the underlying problem, which is your dog trying to dig. Only by doing both things will you be able to fix the problem and prevent it from happening in the future.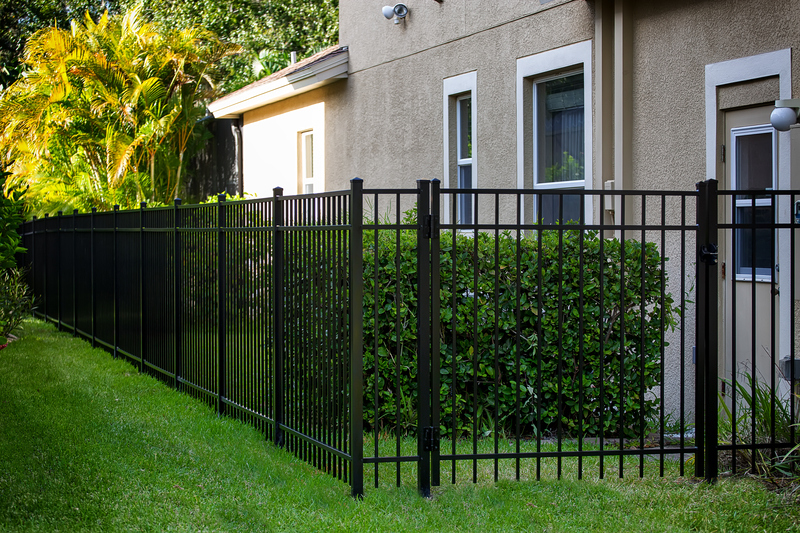 Final Thoughts
If you have a gap underneath your fence, any one of the methods above can help you to fix the problem. We recommend matching the filler material to the material your fence is made from so that everything looks organized and put together.
After that, consider the other three factors to ensure that the material you get is best for your home and needs. If you can't choose, chicken wire is consistently the best pick because it deters further digging, can fill up the gap, and can be hidden using dirt. Don't forget to give your dog extra attention either if the gaps are from your dog digging.